{DIGNITY}
Mendy Evans, Grants Manager on 05/16/2016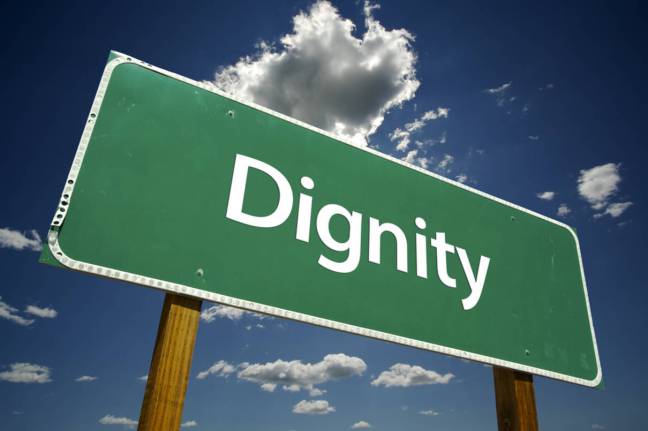 {DIGNITY} Over the weekend, we did a few special tours of our building for Colfax Marathon runners who raised funds for The Gathering Place. As often happens during tours, some of them remarked about how the building itself conveys dignity. Dignity for everyone – the members receiving services, the staff, the volunteers, and anyone visiting for any reason. With that, we had our eighth of "thirty words in thirty weeks" and asked ourselves, "What exactly is dignity?"
We think that Dignity in Care's "10 Dignity Do's" are a good way to describe the values and actions of service providers that respect dignity. Further, we think that this list aligns with our recent work in improving our practices with trauma-informed care principles and member engagement efforts.
10 Dignity Do's:
1. Have a zero tolerance of all forms of abuse
2. Support people with the same respect you would want for yourself or a member of your family
3. Treat each person as an individual by offering a personalised service
4. Enable people to maintain the maximum possible level of independence, choice and control
5. Listen and support people to express their needs and wants
6. Respect people's right to privacy
7. Ensure people feel able to complain without fear of retribution
8. Engage with family members and carers as care partners
9. Assist people to maintain confidence and positive self-esteem
10. Act to alleviate people's loneliness and isolation
Learn more at http://www.dignityincare.org.uk/.
Week 8 of 30 #‎TheGatheringPlace30‬