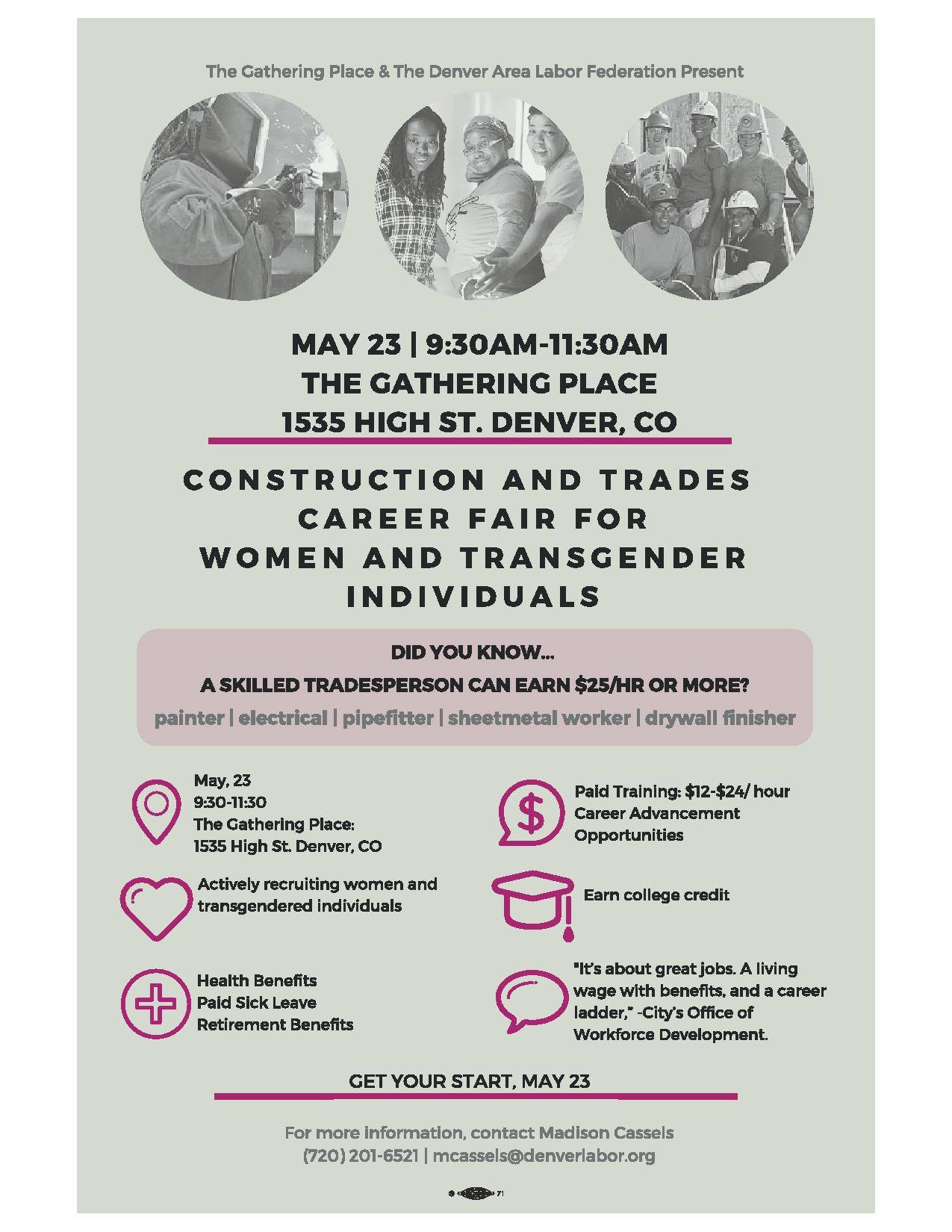 On May 23rd, The Gathering Place​ and the Denver Area Labor Federation​ are holding a Construction and Trades Career Fair for women and transgender individuals. We are really excited to host this event! The trades are one of the largest employment areas in Colorado and the unions help ensure that trade jobs provide equal pay for equal work - meaning that the trades are a viable career path for many of our members. Representatives from painting, electrical, pipefitting, sheet metal, and general labor trades will be present and some will be hiring.
If you are interested in attending and aren't already a TGP member, come early to fill out a short intake form. (We open at 8:30am.) If you have kids that are not yet school-aged, you can bring them and they will be cared for by our Family Program staff and volunteers while you attend the career fair.
Come join us to begin your career in the skilled trades!
More information is available at https://www.facebook.com/events/574199459420182/.