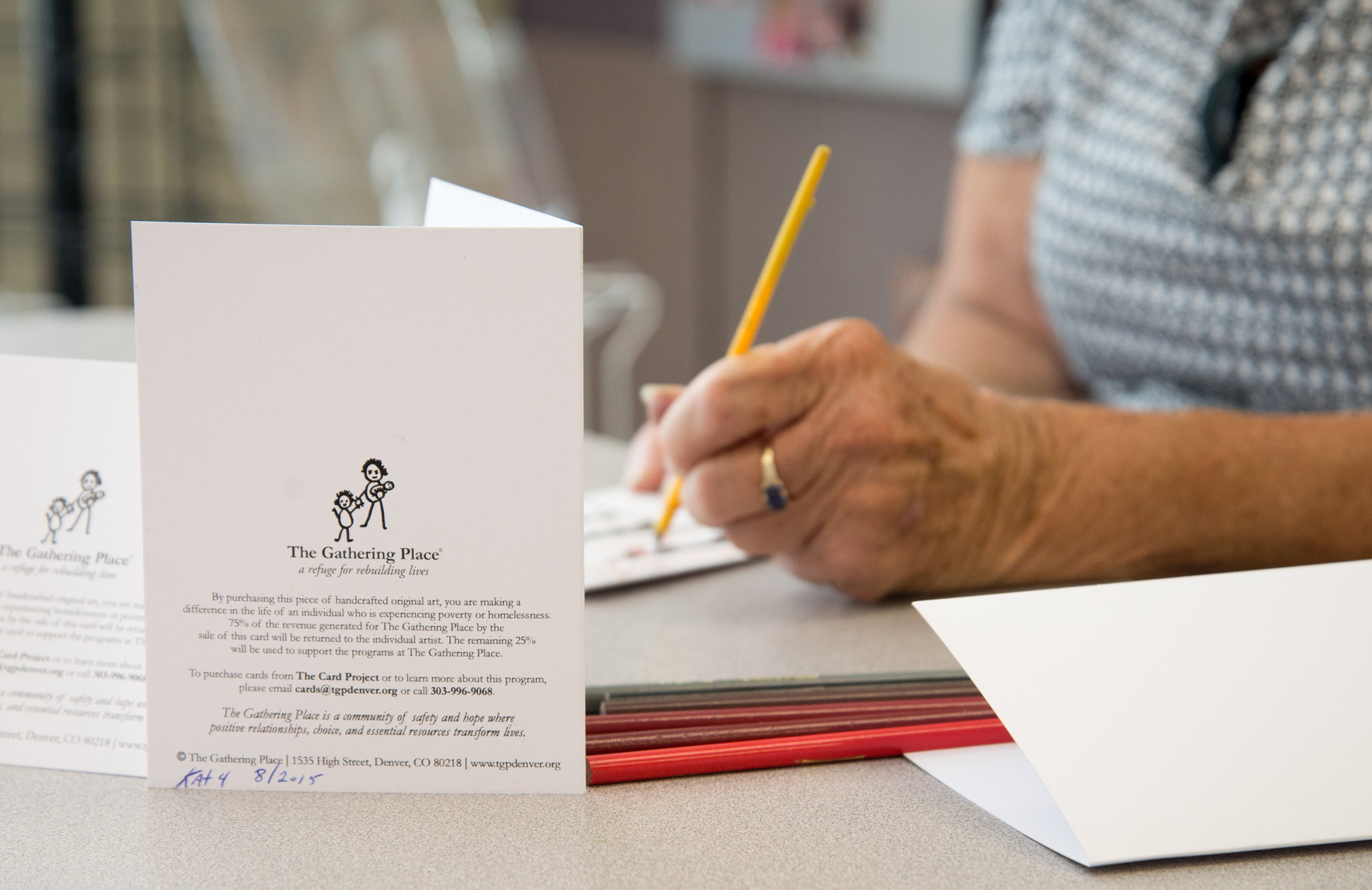 News from The Card Project...
We are increasing the price of member handmade cards from $2 to $3 starting October 1st (more about why below). Until then, you can come by during our regular business hours and stock-up on these $2 mini masterpieces for the holidays. Steve, our Arts Program Manager promises that "there's not a dud in the bunch."
Why the increase?
With the increase to $3.00, the artist will receive $2.25 (still 75% of the sale) and the remaining $0.75 will go back into the program to purchase more art supplies and card stock.
The last price increase of cards was implemented between the years of 2007 and 2008. At that time, the price was increased from $1.00 to $2.00. According to the American Institute for Economic Research, goods and services nationally have increased 15% since 2007, in Denver however, prices have increased much more dramatically. Recently, our card stock and envelopes have risen in price, and increases in materials like paints, brushes, and frames have made it more difficult for The Gathering Place to keep our prices at the $2 rate. Although we will continue to run the Art Programs on a shoestring budget, the extra $0.25 per card will help us to keep up with inflation. The slight price increase will be beneficial to both the artists and our organization as a whole.
Thank you for supporting The Card Project, participating artists, and The Gathering Place!