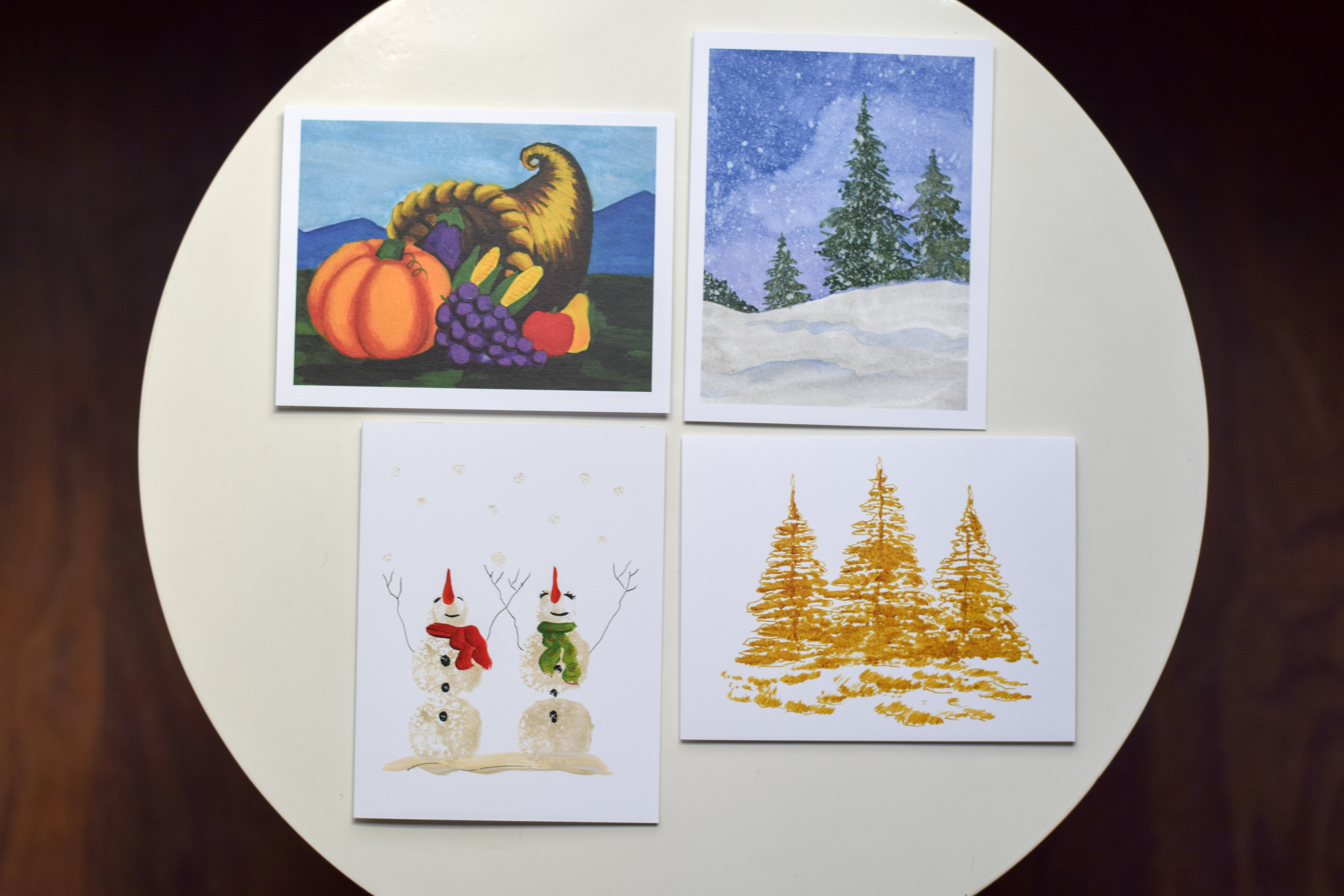 Create possibilities for women experiencing poverty or homelessness this holiday season. Purchase your holiday cards from Art Restart, a social enterprise of The Gathering Place. Send cards with a purpose: transforming lives through art.
Each card can be customized with a personal image and co-branded with company logos. With over 40 holiday designs, you're sure to find the perfect image for connecting with your friends, family, and customers while conveying a socially responsible message. With your purchase of 50 or more cards, our artist receives a royalty, helping her earn an income not possible before.
NEW THIS YEAR: Art Restart stationery sets are the perfect holiday gift, one that can be used all year long. Each beautiful collection features two cards each of four original designs created by members of The Gathering Place. Choose from three collections: Holiday, Colorado, and Transformation. Fill up those stockings by giving the gift of thoughtfulness and gratitude...one that they will actually use!
View the collection and order online at http://www.artrestart.org/ or contact Teresa at Teresa@tgpdenver.org.