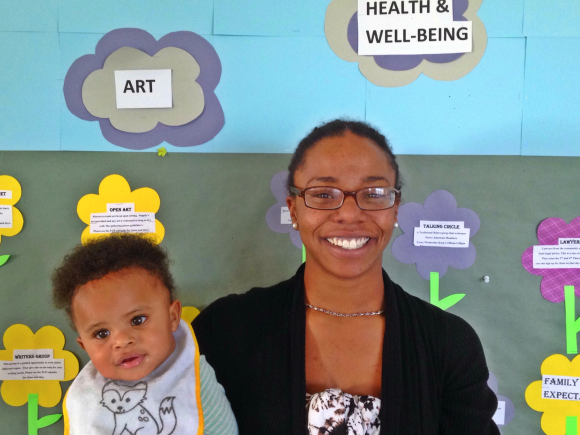 It's Colorado Gives Day! Please click here https://goo.gl/xRJSXk to make a donation to The Gathering Place now.
The Gathering Place offers comprehensive services like meals, job readiness assistance, housing stabilization, and a safe, supervised space for children. Your generous gift today maintains this daytime refuge for members experiencing poverty or homelessness, like Kylee and her son Jai. After escaping an abusive relationship, Kylee is excited to go back to school for social work. "I want to be an example to my son. For him, I want to be the mother I always wanted and the father I never had."
Though Kylee and Jai are temporarily housed, they face a long road: affordable housing in Denver remains elusive. Denver's last affordable housing lottery had 22,000 applicants vying for 1,000 units. Your gift ensures that The Gathering Place continues to offer essential resources, programs, and community to combat poverty.
We ask that you donate as generously as you can. Last year, our average Colorado Gives Day gift was $214--totaling $146,557, which is enough to fund all of our services and programs for 12 days.
Click here https://goo.gl/xRJSXk to get started...and know that you're helping transform a life. Thank you!