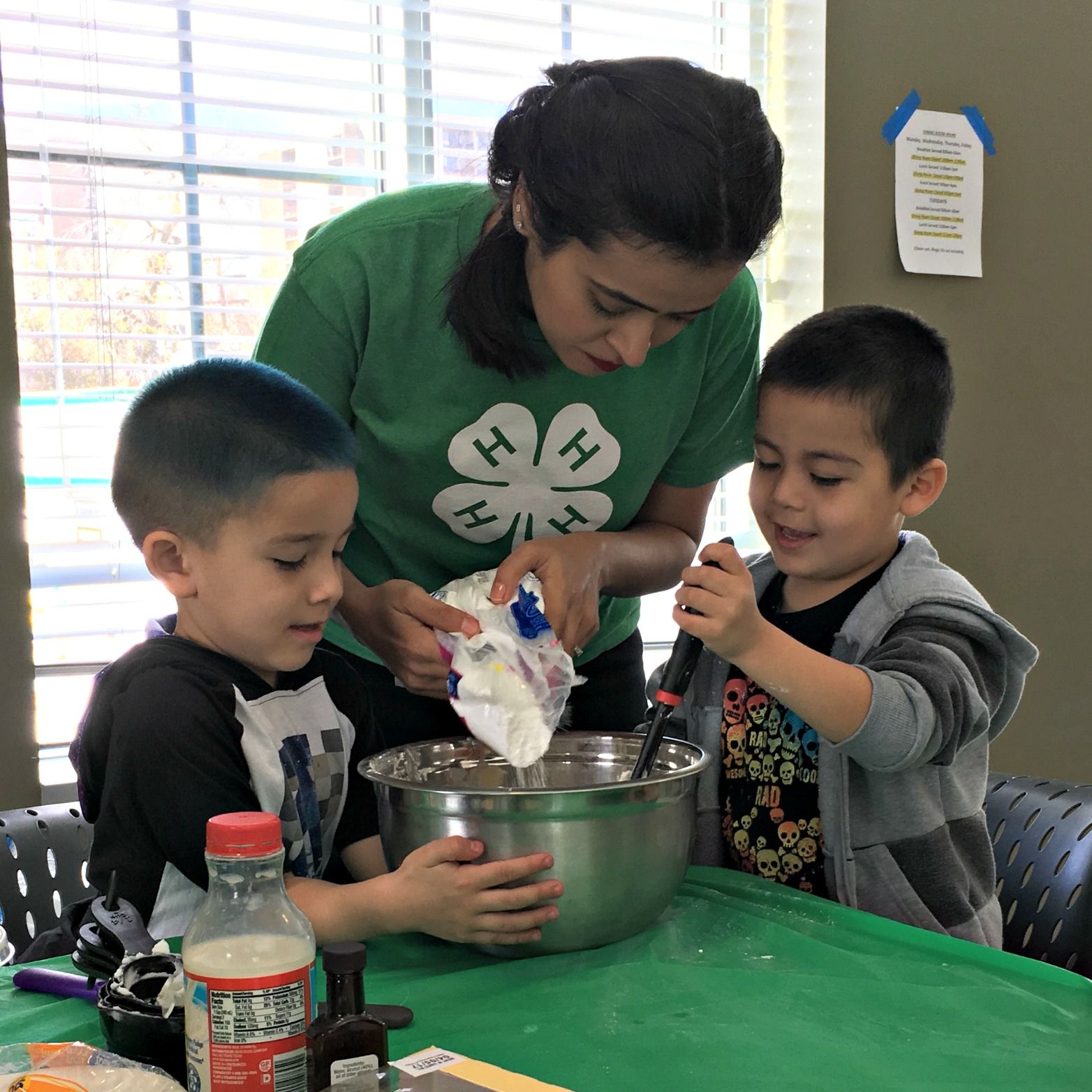 Last week, Denver 4-H staff and volunteers brought their Cake Decorating program to The Gathering Place! Not only fun and infused with tasty treats, the program is a genuine #STEM learning opportunity. For example, science was used when mixing the different ingredients for the frosting, technology was discussed given the various mixing and frosting tools, and math was used in measuring the ingredients.
The program ran for four days. Each day the kids learned how to make a new frosting. On the first day, the kids learned how to spread frosting on a cookie. The second day, they learned how to make candy toppings, such as flowers with tootsie rolls and star bursts. The third day, the kids learned how to use the frosting bags with different tips to make shapes. The last day, the youth put everything together and decorated cupcakes and cookies. We also colored the frosting to make everything more colorful!
Thanks to Denver 4-H for partnering with The Gathering Place and for providing this opportunity for our kids!