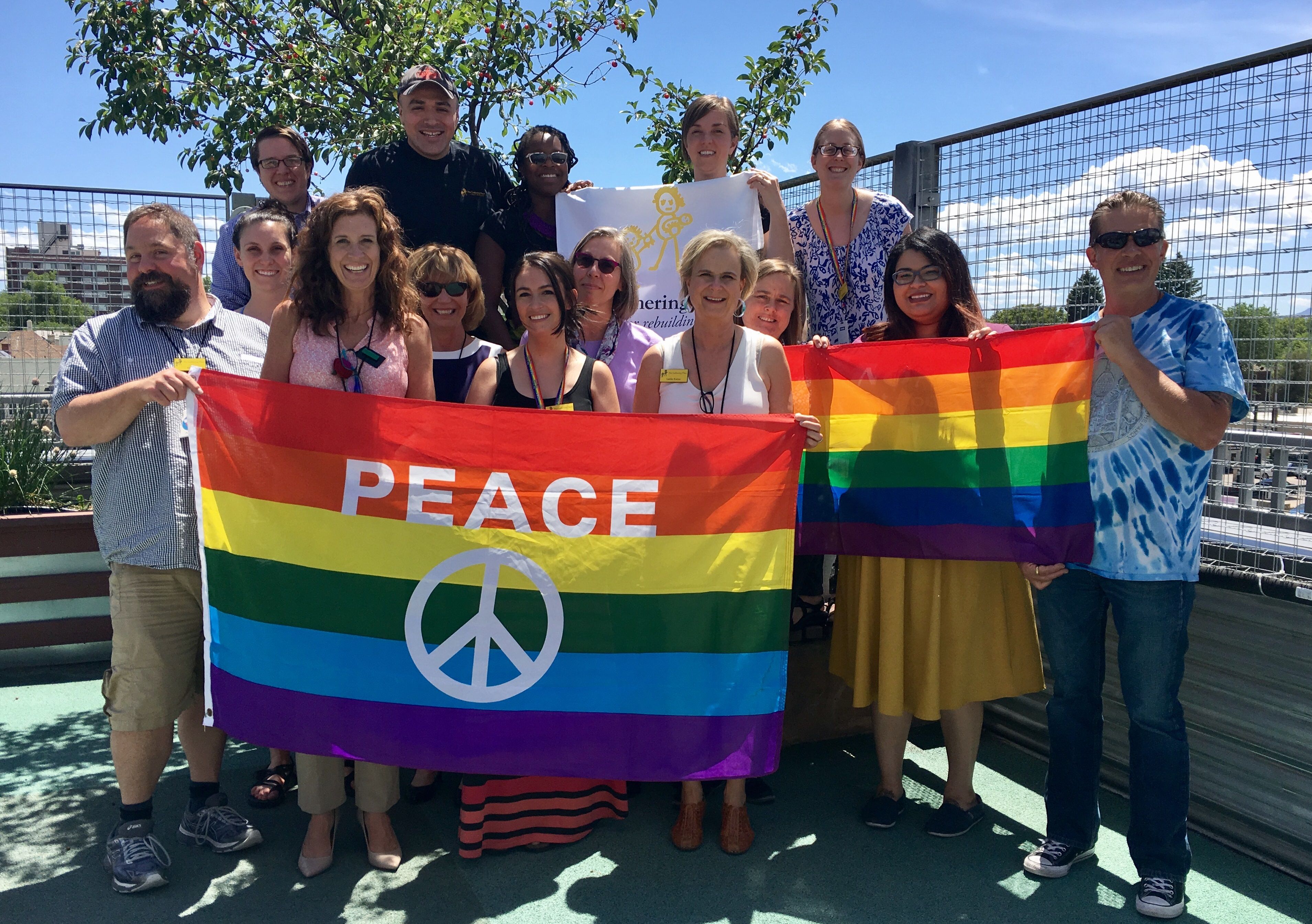 Founded in 1986, The Gathering Place is the only daytime drop-in center in metropolitan Denver that serves women, their children, and transgender individuals who are experiencing poverty, many of whom are also experiencing homelessness. We believe deeply in the power of our community and continually work to make it stronger.
At The Gathering Place, we celebrate diversity among our members, volunteers, donors and staff. We value respect and trust, and we offer unconditional acceptance to all who come to us in need. LGBTQ individuals who are experiencing homelessness face a particular set of obstacles while trying to access services. We provide all members with a safe space and services that fit their specific needs.
We're proud to join the Denver community in celebrating LGBTQ Pride during the month of June. Help us strengthen our work by making a donation today.
Happy Pride!