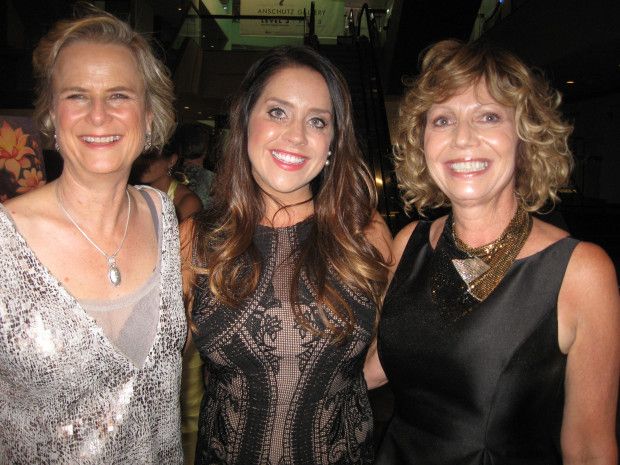 In 1986, when two University of Denver Graduate School of Social Work students founded The Gathering Place on what basically amounted to a wing and a prayer, they knew they were helping to meet a critical need for homeless women.
Overnight shelters would send everyone on their way every morning, a situation that is less than ideal for women, especially those with children.
With a $6,000 loan, Toni Schmid and Kathy Carfrae opened a one-room storefront on Santa Fe Drive that would be a safe place for them, meaning they wouldn't have to spend the daylight hours tramping along the city streets in the freezing cold or sweltering heat. It would keep them safe from muggings, assaults and other dangers.
As Denver grew, so, too, did The Gathering Place.
In 1990, the nonprofit organization headed by Leslie Foster moved into larger quarters at 1535 High St. There, services were expanded to include meals; shower facilities; a food pantry; diaper distributions; a clothing bank and a greeting card business where those with an artistic bent could earn money by crafting and selling cards.
By 2005, Foster recalled at a fundraising gala held at Denver Museum of Nature and Science, an average of 300 women, children and transgender individuals experiencing homelessness or poverty were visiting the center each day, and "Our building became an inhibiting factor in our attempt to serve more individuals in need."
A year later, the building was torn down and replaced with a 28,800-square-foot, state-of-the-art facility that allows for greater numbers to take advantage of services that have been expanded to include physical and mental health screenings, job-readiness workshops, computer literacy classes and other programs tailored to individual needs.
The gala, emceed by Foster and Phillip Infelise of P-Cubed Partners, was held on the 10th anniversary of The Gathering Place's grand reopening. The theme was A Building for Dreams: Transforming Lives for Ten Years.
"The most important service we provide is our building," Foster added. "It's a space that means 'home' and 'safety.' It's a place where kids have a safe place to play while the moms take care of their pressing needs. It's also a catalyst for re-building lives and for establishing the relationships that are part of the solution."
The evening began with cocktails, a silent auction and music by Spinphony. Following a filet mignon dinner, Eric Goodman called a live auction that helped bring the total amount raised to $203,051.
Guests included such longtime supporters as Lucy and Rick Kissinger and Sue and Steve Engle. Board chair Christina Saunders and chair-elect Sandra Storey helped Foster and her spouse, Jane Berryman, welcome such friends as state Rep. Alec Garnett; Jim Brown, who was representing his wife, Lt. Gov. Donna Lynne; Shannon Brooks, Kendal Norris and Sarah Sparks, who are part of a women's giving circle from the cannabis industry; retired Hope Center director George Brantley and his wife, author Peg Brantley; attorneys Steve Hensen and Karen DuWaldt; Bank of the West execs Blake Brown and Amy Legaard; and Aaron and Sandee LaPedis, who recently hosted a reception at their Fascination St. Fine Art for another Gathering Place self-sufficiency initiative, Art Restart.
This story was originally published in the Denver Post.