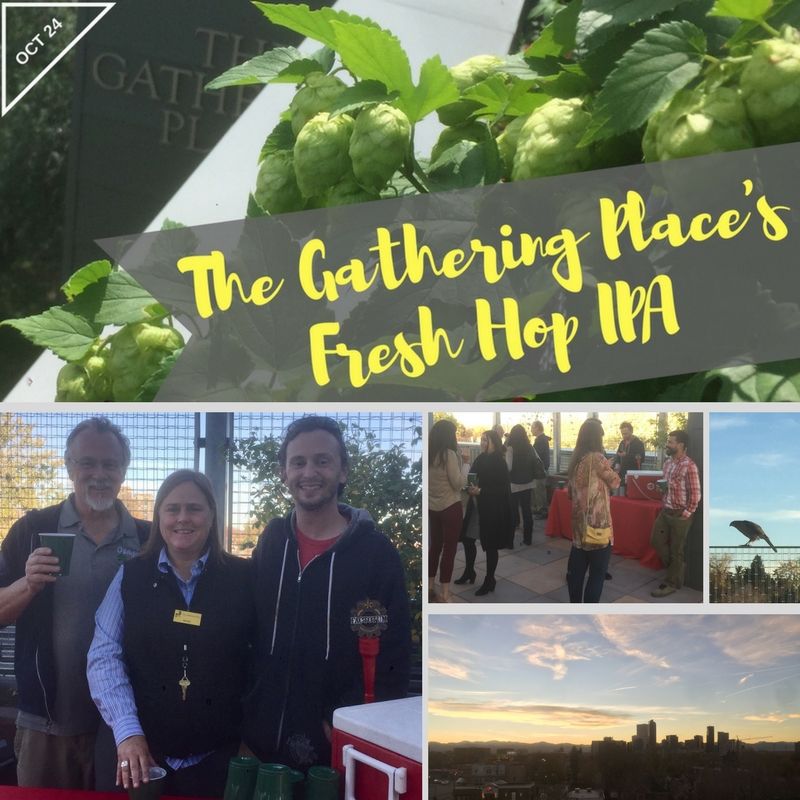 Tuesday, October 24th we had a special event for Denver area breweries. We invited them to come taste a beer brewed with hops grown in our rooftop garden.
Many thanks to all who attended and special thanks to Chris of Factotum Brewhouse​ for helping us brew the first batch of TGP's Fresh Hop IPA. It is a limited, small batch and the good news is that we didn't drink all of it Tuesday night. Factotum will have it on tap starting Saturday, October 28th after 2pm until the keg is empty...
So get your friends together and visit Factotum this weekend! We'll see you there!