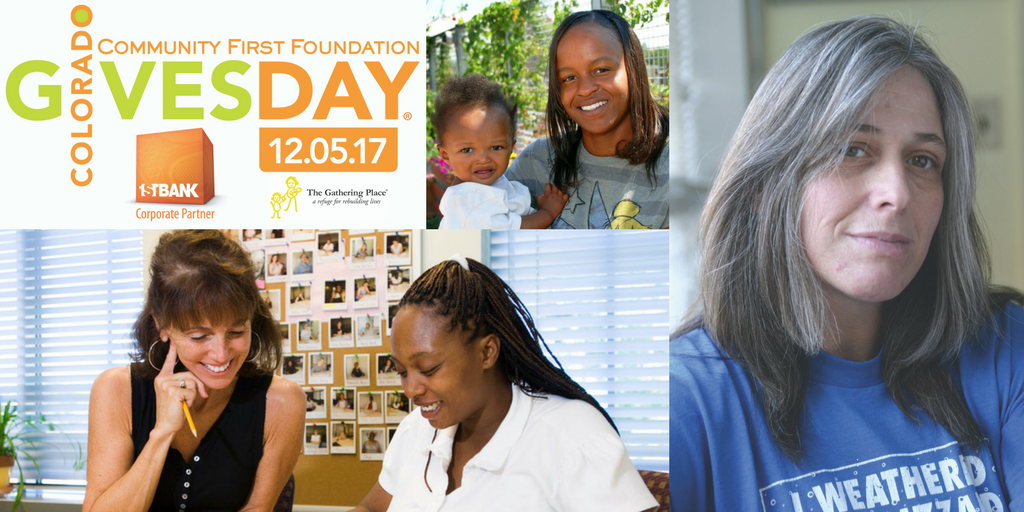 There are numerous reasons to donate to your favorite charity on Colorado Gives Day. In the interest of time (there's only one week to go!) we've narrowed it down to the top five reasons you should donate on Colorado Gives Day.
5. Share the mission of The Gathering Place with friends and family by joining the conversation online using the hashtag #COGivesDay. You may even connect with someone who has a similar passion helping women and children in poverty.
4. Support the important work of The Gathering Place. Every year, we help thousands of women, children, and transgender people by providing a safe place to go during the day with access to resources and basic needs.
3. Enter to win an Art Restart scarf featuring art from one of our members. Every Art Restart product sold generates proceeds for both the artist who designed the artwork and funds to reinvest back into The Gathering Place. Learn how easy it is to enter: https://tgpdenver.org/colorado-gives-day.html
2. You can be a part of a statewide movement to support local charities. Did we mention it's one of the most successful gives-days in the country?
1. Your donation is boosted by the $1 Million Incentive Fund. For every donation The Gathering Place receives on December 5, we will receive a greater percentage of the $1 million fund.
With your support, we can continue to help people in need right here in Colorado. To schedule your online gift, please visit our Colorado Gives Day page.