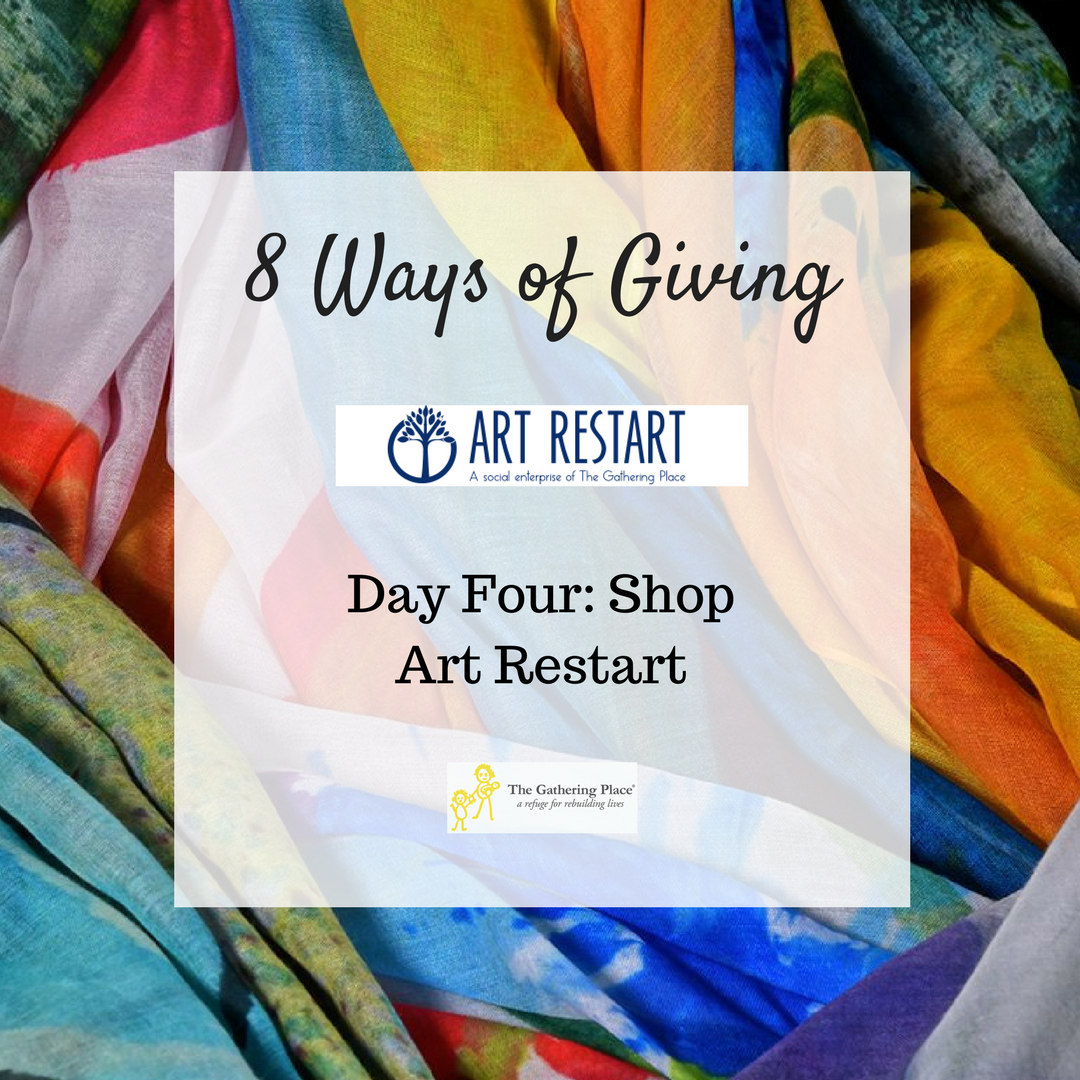 Day One- Shop with AmazonSmile
Day Two- Cheers for Charity
Day Three-Let's Exchange Emails!
Day Four- Shop with Art Restart
It's Day Four of our 8 Ways of Giving campaign, where we're providing fun and easy ways to support members of The Gathering Place this holiday season. Today, we're asking you to do your holiday shopping with Art Restart. Art Restart is a social enterprise of The Gathering Place and provides opportunities for women experiencing poverty to transform their lives through art. Artists work toward financial independence through proceeds from sales of their artwork.
Art Restart's new holiday collection includes scarves, prints, postcards, calendars and greeting cards. Every purchase provides income for a member of The Gathering Place experiencing poverty. To shop the collection, please visit www.artrestart.org.