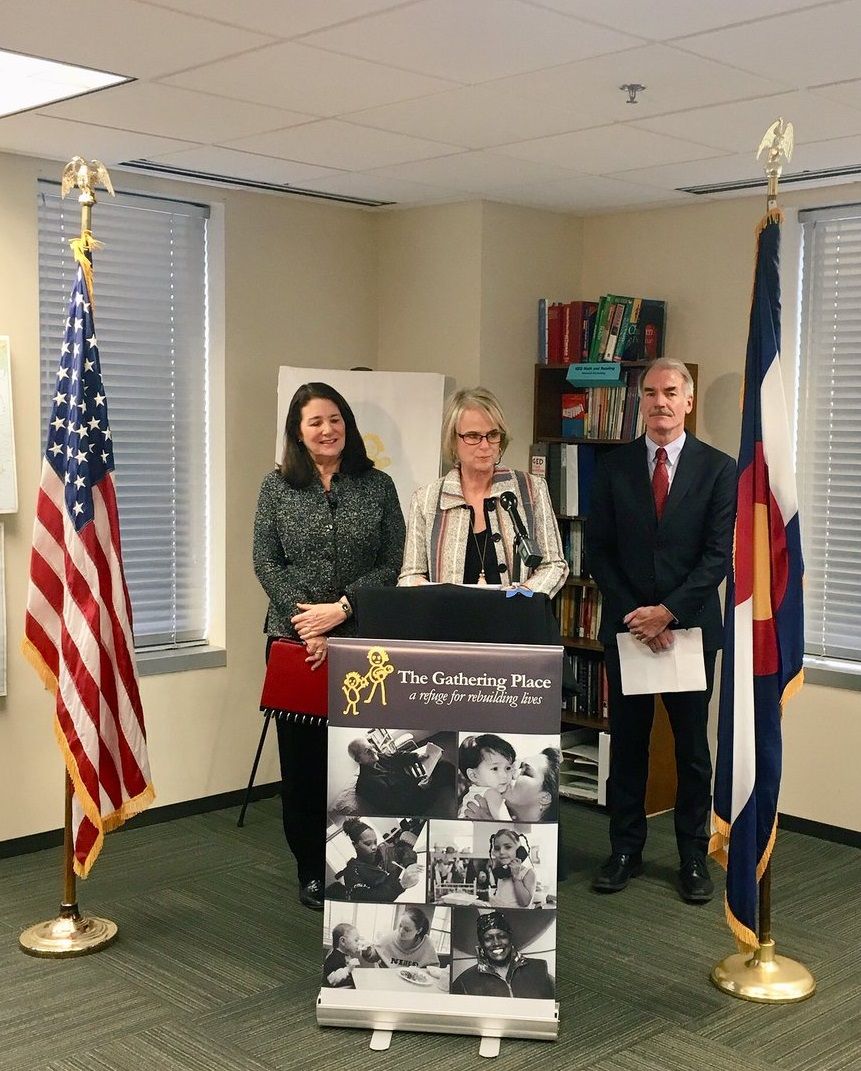 The Gathering Place hosted a joint press conference with Congresswoman Diana DeGette and Colorado Nonprofit Association Executive Director Renny Fagen to address the impact of the new tax reform bill on charitable deductions and nonprofit organizations.
Under the new bill, the standard deduction will nearly double from $6,350 to $12,000 for individuals, and from $12,700 to $24,000 for couples. With a higher standard deduction, the Tax Policy Center estimates that only five to 10 percent of filers will itemize their returns in 2018. This means that only five to 10 percent would be eligible to receive charitable tax deductions, a main incentive for donors to contribute to nonprofit organizations.
"Due to the generosity of our donors, and the strengths of our organization, we have been doing this work for over 30 years, with minimal public support," said Leslie Foster, President of The Gathering Place. "In fact, this fiscal year, more than 97 percent of our $2.5 million budget comes from private donations. Sixty-five percent of our budget comes from individual donations."
The Colorado Nonprofit Association is estimating a decrease in private donations of up to 10 percent for 2018.
"We are also keenly aware that we are one part of a system, and we are concerned about our sister organizations who are in similar positions," said Foster. "If one nonprofit fails, others fill the gap. The needs of those we serve don't go away, only the available resources to meet those needs."