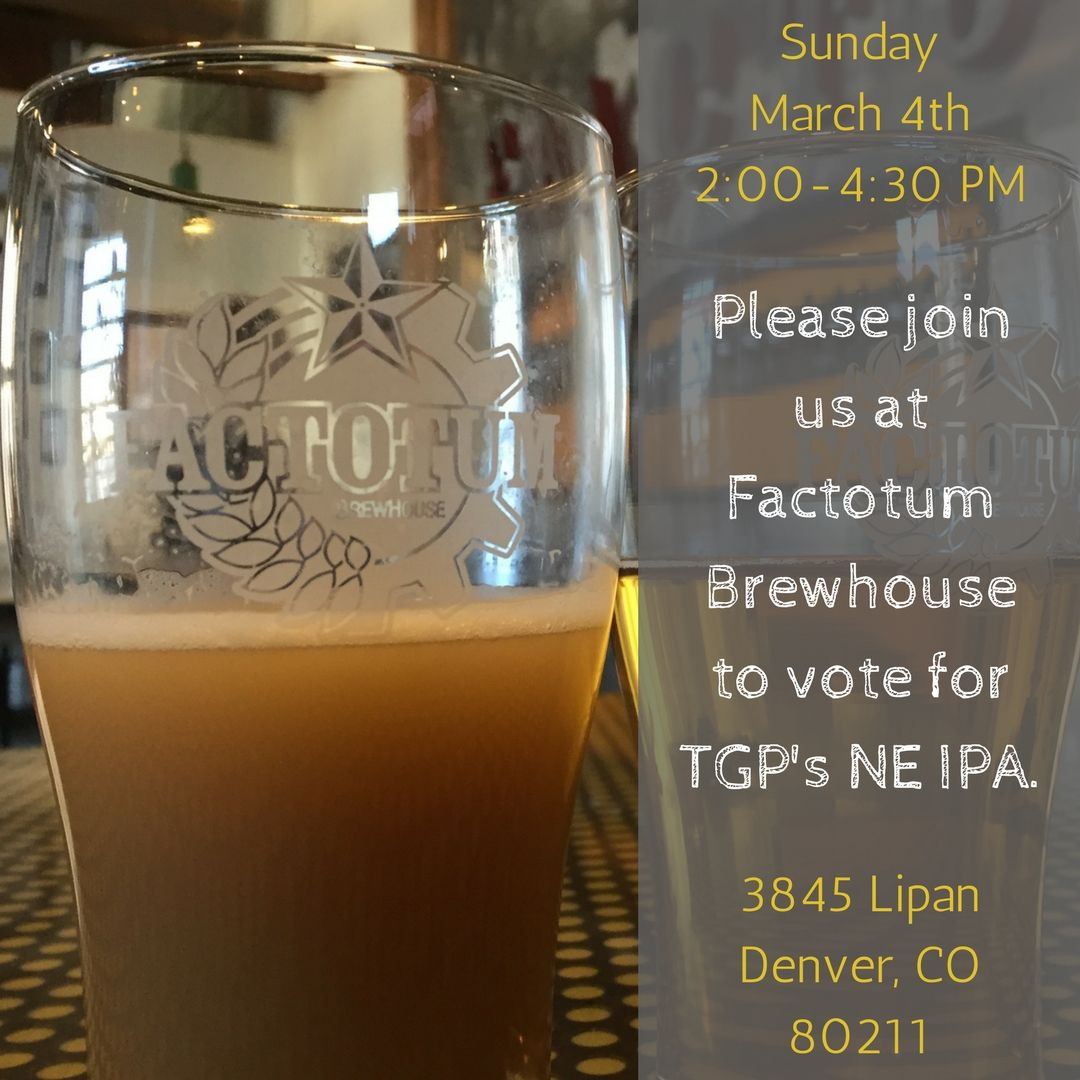 Our beer is ready for Round One of Brewer's Madness at Factotum Brewhouse this Sunday! Our NE IPA is hazy, not too hoppy, and delicious! It's a winner!
Please join us at Factotum Brewhouse on March 4th to vote for The Gathering Place's NE IPA. With your votes, we will advance all the way to the championship and win it all!
Sunday, March 4th, 2:00-4:30 PM
3845 Lipan St, Denver, Colorado 80211
If you are on Facebook, you can use the March 4th event page (http://bit.ly/TGPipaMarch4) to let everyone know you are going. And please, invite everyone you know.
Thanks to Factotum!