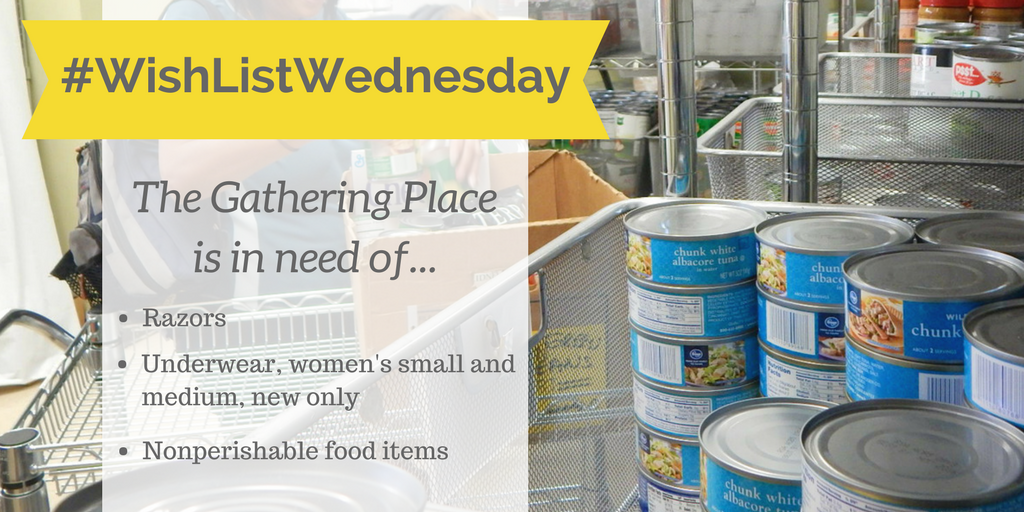 On #WishListWednesday we highlight items that are easy to donate and that our members need most. This week we are wishing for razors, underwear (women's small and medium sizes, new only), and nonperishable foods. If you would like to support our members' immediate needs by donating any of these items, please deliver them to our facility at 1535 High Street during our normal business hours.
To learn more about making in-kind donations, please visit https://tgpdenver.org/donate/donate-new-and-used-items.html or contact Program Specialist at (303) 996-9046.
Stay up to date with all that's going on at The Gathering Place by following us on Facebook (https://www.facebook.com/TheGatheringPlaceDenver/), Instagram (https://www.instagram.com/tgpdenver/), or Twitter (https://twitter.com/TGPdenver).
Thank you for supporting our members and our mission!