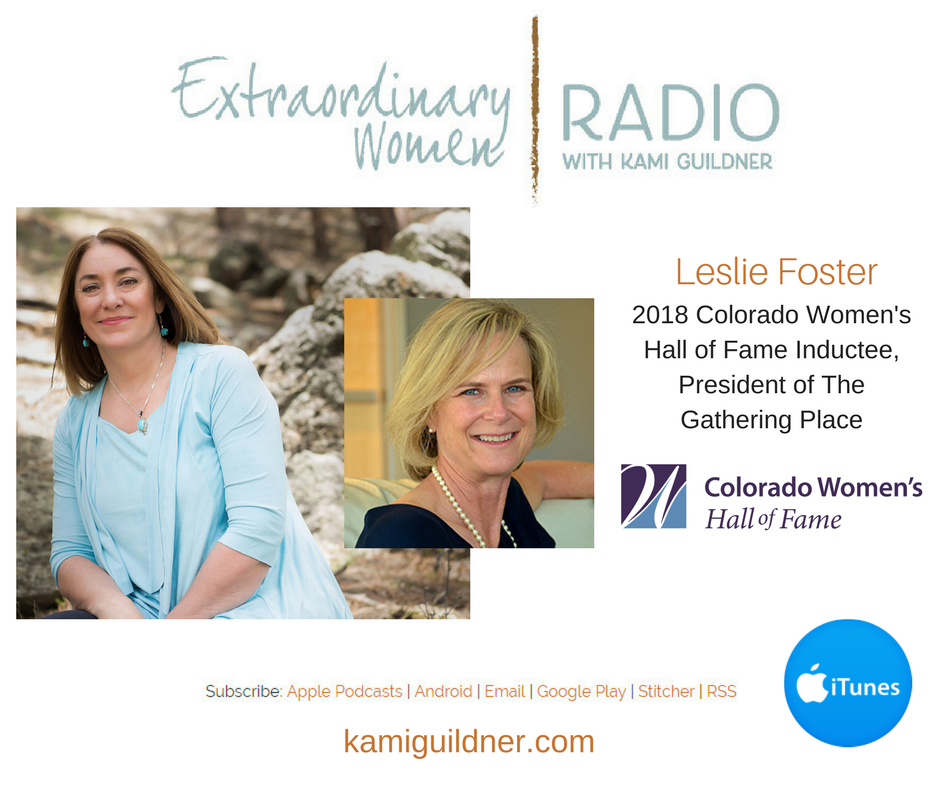 Kami Guildner hosted President Leslie Foster on her Extraordinary Women Radio show this week in a series of episodes leading up to the 2018 Colorado Women's Hall of Fame induction. Kami and Leslie talk about the strength of women and the impact that The Gathering Place has on helping women rebuild their lives.
"I am stunned by how resilient and amazing people are who find a way in life facing some really devastating circumstances," said Foster. "They manage to do so with dignity and grace."
Check out the podcast for the full interview and subscribe to hear the full series of inductees!
Episode 43— Leslie Foster, 2018 Inductee to the Colorado Women's Hall of Fame, The Gathering Place President: https://www.kamiguildner.com/ewr043/