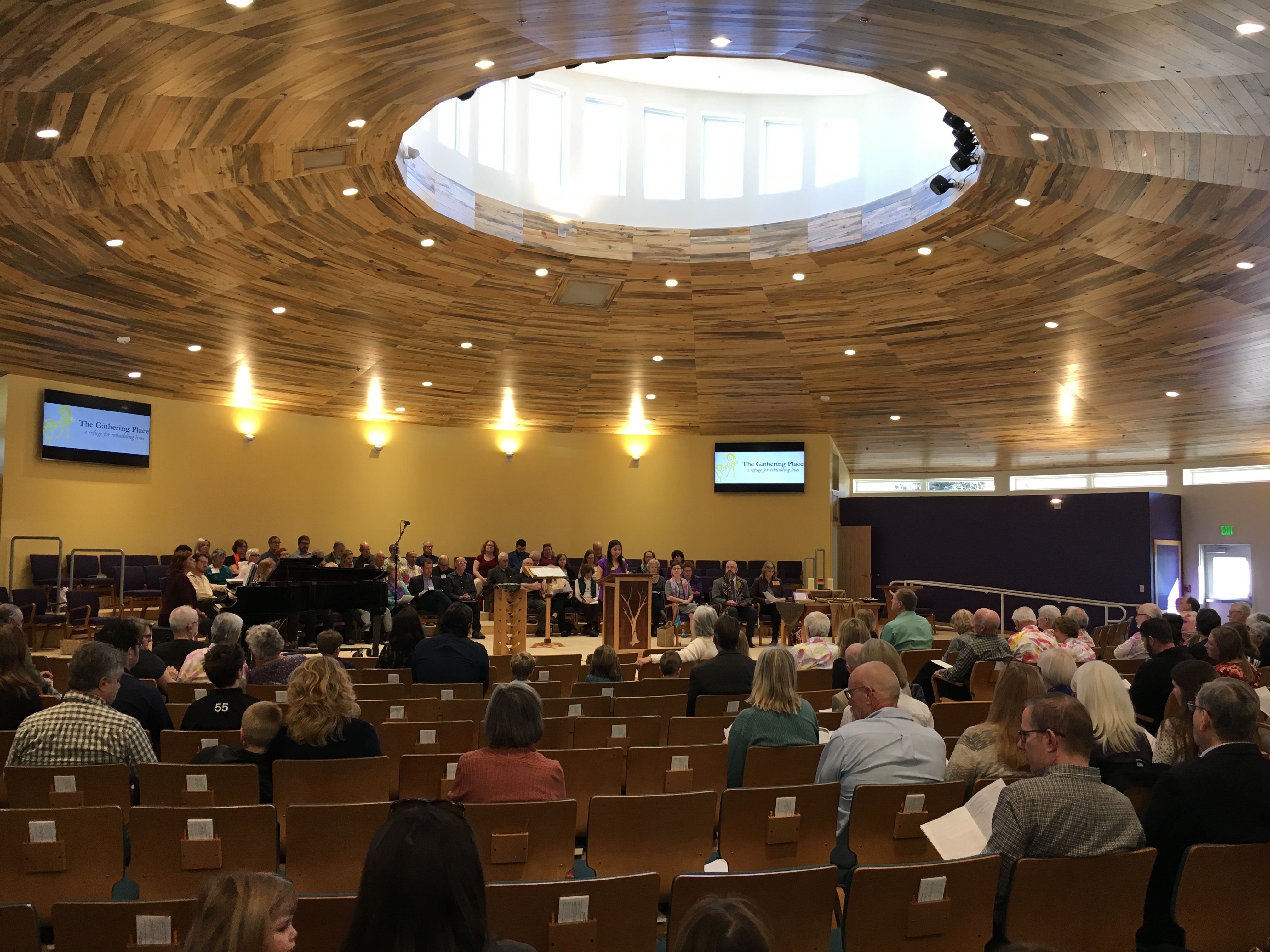 We had the opportunity to visit and speak at the First Universalist Church of Denver on Sunday, March 4. Fundraising Events Manager Camille Vander Veen addressed the congregation and spoke about The Gathering Place and how we strive to meet the needs of vulnerable communities of people right here in Denver, Colorado.
We love to partner with organizations whose missions and values align with ours, and we're thrilled to learn that the First Universalist Church places a strong emphasis on community—just as we do here at The Gathering Place. As part of their Compassion in Action program, they donate 100% of money collected during the offering to local nonprofit organizations. Last week, they chose to donate the offering to The Gathering Place. We would like to thank the members of the First Universalist Church for giving us such a warm welcome and for the opportunity to tell the story of The Gathering Place.
If your group or organization would like a representative of The Gathering Place to visit and share the work that we do for women, children, and transgender people in our community, we'd love to help. Please contact Fundraising Events Manager Camille Vander Veen to schedule a date.
Camille Vander Veen
Fundraising Events Manager
camille@tgpdenver.org
303-996-9043