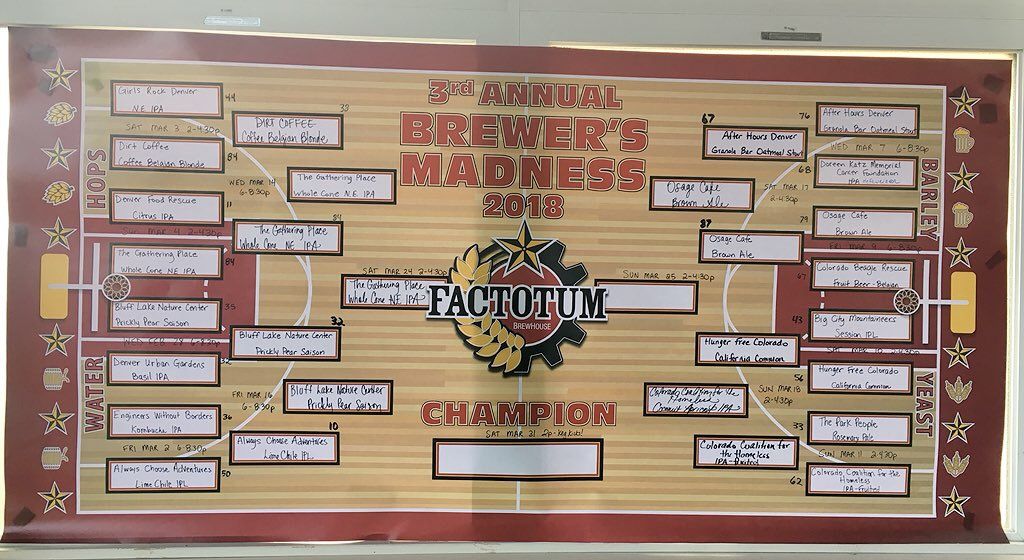 The Gathering Place's New England IPA is going to the finals! Our brew beat Bluff Lake Nature Center's Prickly Pear Saison on Saturday, March 24 thanks to another overwhelming show of support.
We will face off against Osage Cafe's British Brown on Saturday, March 31 at 2pm for the championship. This final round will be just like the previous rounds with tasters of each beer and chips to vote. Each beer has only 2.5 gallons left, so one of the kegs will go early (before 4:30pm), but the winner will still be determined by votes and it is still best to get there early before the beer runs out.
Saturday, March 31
2:00 - 4:30pm
Factotum Brewhouse
3845 Lipan Street
Denver, CO 80211
For more information and to RSVP on our Facebook event page, please visit: https://www.facebook.com/events/1942025172779383/.