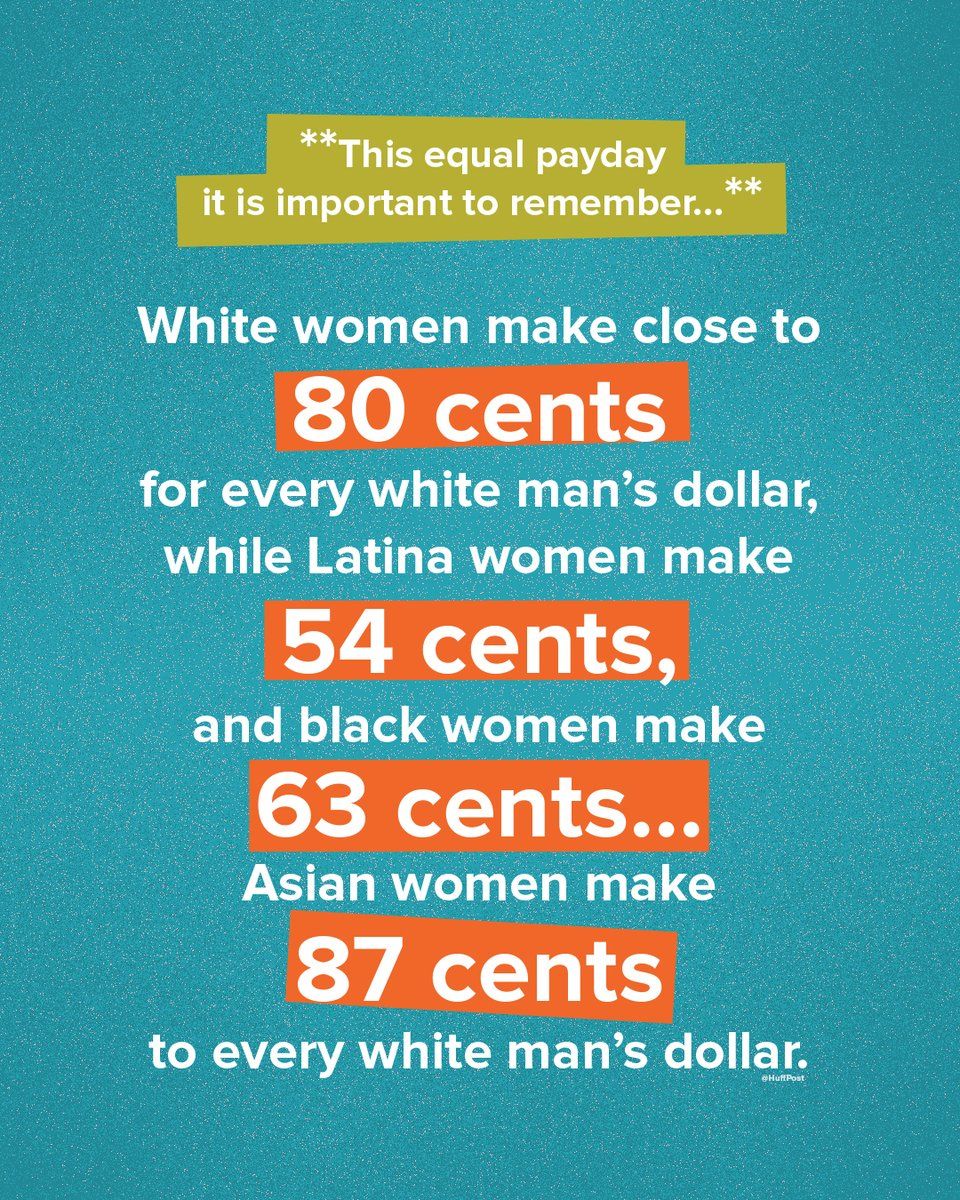 April 10 is Equal Pay Day, when women's earnings symbolically catch up to their male counterparts' earnings from the previous year. In other words, women have to work another 100 days to make up the difference in their salaries. This is because women, on average, are paid only 80 cents for every dollar men are paid.
Here are some of our favorite resources to arm yourself with knowledge about the gender wage gap and prepare to take action.
1. The National Women's Law Center
The Wage Gap: The Who, How, Why and What To Do
Women in the U.S. who work full time, year round are typically paid only 80 cents for every dollar paid to their male counterparts. The wage gap has stagnated, with very little change since 2007. This gap in earnings translates into $10,086 less per year in median earnings, leaving women and their families shortchanged. This disparity is the top concern of working women. Although enforcement of the Equal Pay Act and civil rights laws and other progress, including increased access to reproductive health care, have helped narrow the wage gap over time, addressing the significant pay disparities that remain is critical for women and their families.
2. The Institute for Women's Policy Research
Five Ways to Win an Argument about the Gender Wage Gap
The 80.5 percent wage ratio figure, the most commonly used figure to measure the gender wage gap in the United States, is often derided as misleading, a myth, or worst of all, a lie. In this post, we argue that the figure is an accurate measure of the inequality in earnings between women and men who work full-time, year-round in the labor market and reflects a number of different factors: discrimination in pay, recruitment, job assignment, and promotion; lower earnings in occupations mainly done by women; and women's disproportionate share of time spent on family care, including that they—rather than fathers—still tend to be the ones to take more time off work when families have children.
3. The American Association of University Women
Take Action to Close the Gender Pay Gap on Equal Pay Day
Equal Pay Day marks a powerful moment for national action. There are many things individuals, employers, and elected officials can do to close the gender pay gap. Here are ways you can take action on pay equity in observance of Equal Pay Day.