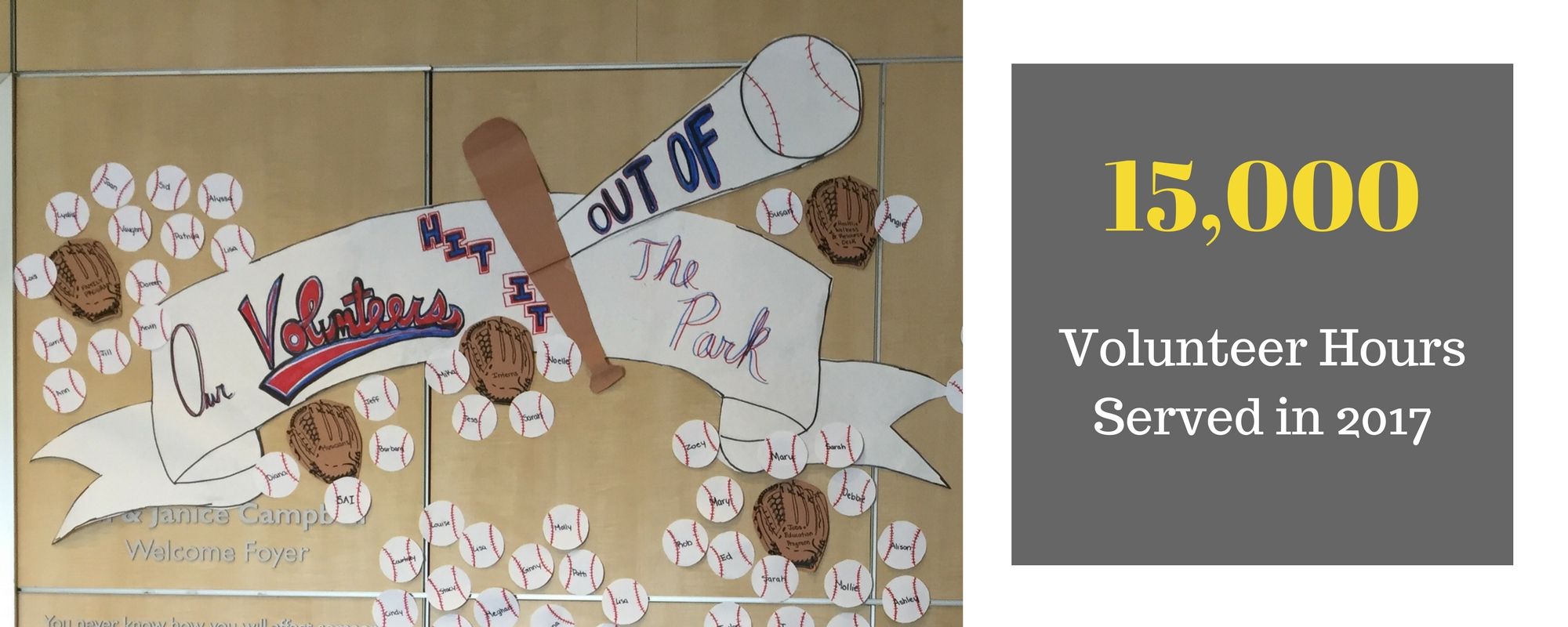 This is National Volunteer Week and we have a series of messages for our wonderful volunteers that we will be posting throughout the week. The first is: "Thanks for Pitching In and Helping Us Cover All the Bases!"
In the last calendar year The Gathering Place volunteers graciously gave over 15,000 hours of service. That's almost the equivalent of over 7 full-time staff members. They helped out in over 15 program areas, some of which are entirely volunteer run. Bridget's Boutique, Betsy's Cupboard, the Computer Lab, and Fiber arts are examples of programs that are supported by staff but are run by volunteers. We have upwards of 150 volunteers here every single week and they make a huge difference.
Although we ask for at least a three month commitment many volunteers are here much longer. Some have been here for the last 22 years, showing up each week after all this time still deeply dedicated! Our volunteers are from a variety of backgrounds some are bankers, college students, preschool teachers, and everything in-between. What they all have in common is compassion. One of the things we strive for at The Gathering Place is community and what better way to show it than the hundreds of people giving their time to be here.
Beyond our weekly volunteers many groups come in for one-time volunteer experiences. We had over 36 teams participating here last year. They all certainly played a role in helping us serve three healthy meals a day at The Gathering Place.
Thank you to all of our volunteers! We wouldn't be The Gathering Place without them!
Interested in joining our team? Get information about our Volunteer Program at https://tgpdenver.org/volunteer/.