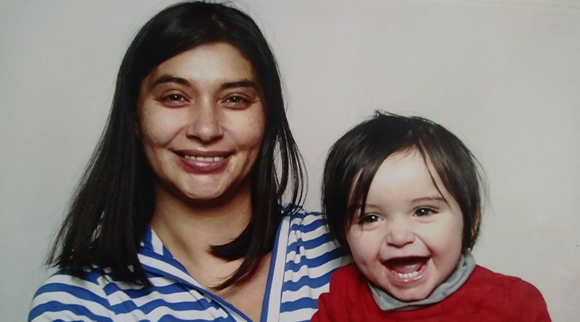 Meet Jennifer, a single mom who arrived at The Gathering Place in November 2017. She found herself unexpectedly homeless when her husband abandoned her while pregnant. She needed a safe place to bring her young son, Oliver, and to find support during her second pregnancy.
"If it wasn't for The Gathering Place, I don't know where we'd be right now," said Jennifer.
Jennifer is not alone. In Colorado, women are more likely than men to be poor, and single mothers living in poverty populate 45,000 households statewide. The picture is bleak for women across the country, too. One in three American women (42 million women, plus 28 million children) are held hostage to multiple, debilitating social forces beyond their control.
Sixty percent of the nation's lowest paid workers are women. Childcare is impossible to afford. Paid sick leave is nonexistent. Transportation is always a problem. Health care is tough to access and co-pays are out of reach. Domestic violence and sexual assault are often the norm.
This Mother's Day, please give to the mothers who depend on The Gathering Place for refuge, transformation, and a safe haven for their children.
With the help of The Gathering Place, Jennifer found temporary housing through our referrals. She is attending classes in our Education Program, five days a week. In a few months, she's scheduled to take the High School Equivalency Test.
Jennifer hopes to be a high school graduate by the time her son, Ulysses, is born this summer. Coming to The Gathering Place every day allows her to study and fully focus on her coursework, comforted in knowing that Oliver is well taken care of in our Family Program. She said, "He loves coming here. This is like his second home."
Fifty-nine percent of those we serve at The Gathering Place are experiencing homelessness right now. With your generous gift, we can help transform the lives of Denver's homeless women, children and transgender individuals.
We work to meet basic needs (like food, showers, laundry, computers), foster personal growth (through education, employment and artistic social enterprise programs) and, build a community support system that is often lacking among those unfairly stigmatized by the social shame of their limited means. More than 7,000 individuals, including parents and children, cross our threshold each year.
Jennifer, like all the mothers here, is a hero is our eyes. Mothers at The Gathering Place inspire us with a special kind of courage that comes from adversity and necessity. They teach us that much is possible when people of all walks of life come together with a commitment to love and kindness.
Please open your heart and make a donation now. https://tgpdenver.org/donate/give-now.html