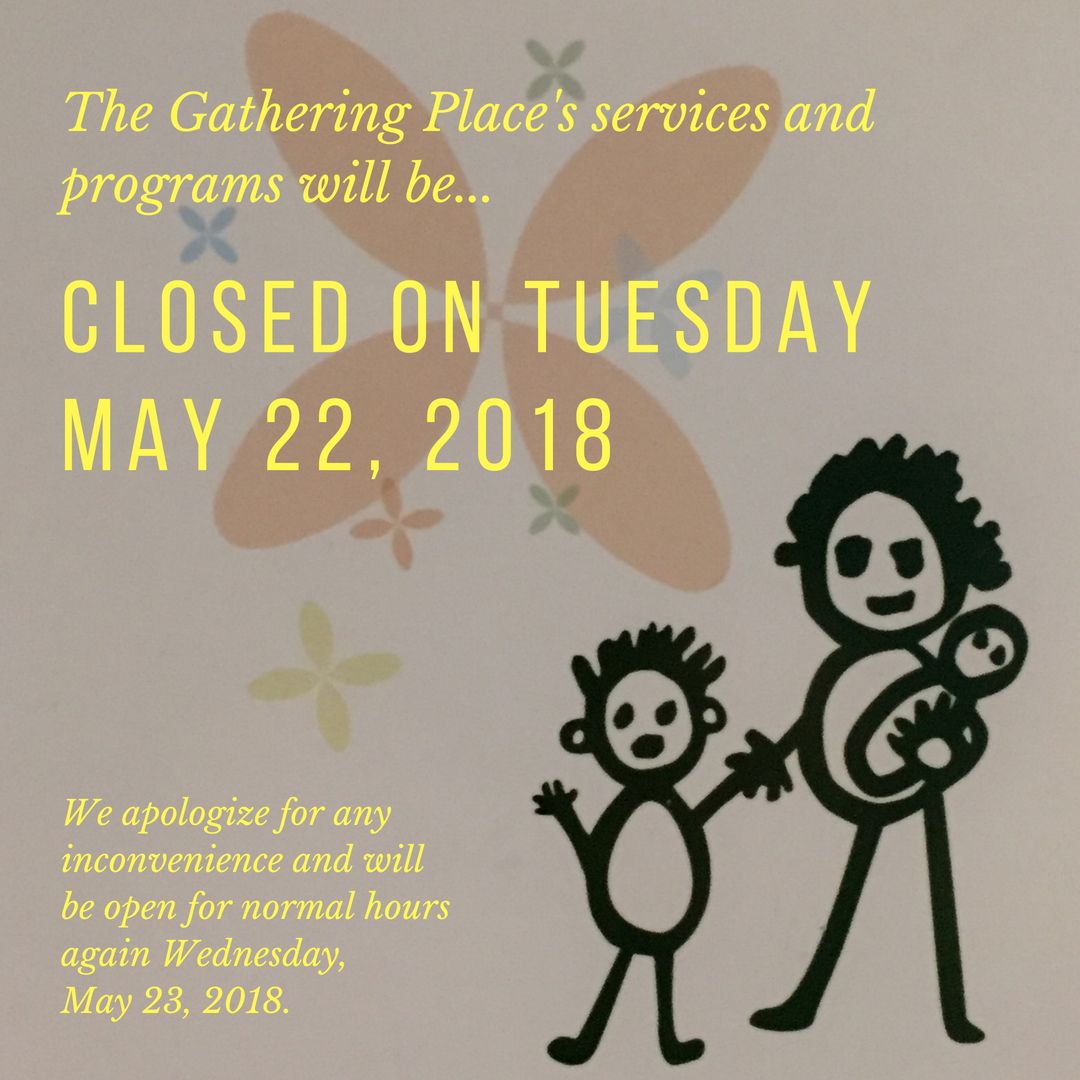 The Gathering Place's services and programs will be closed on Tuesday, May 22, 2018.
We apologize for any inconvenience and will be open for normal hours again Wednesday, May 23, 2018.
If you need assistance on Tuesday, call Mile High United Way's 2-1-1 Help Center or search their online database at https://211colorado.communityos.org/cms/home.