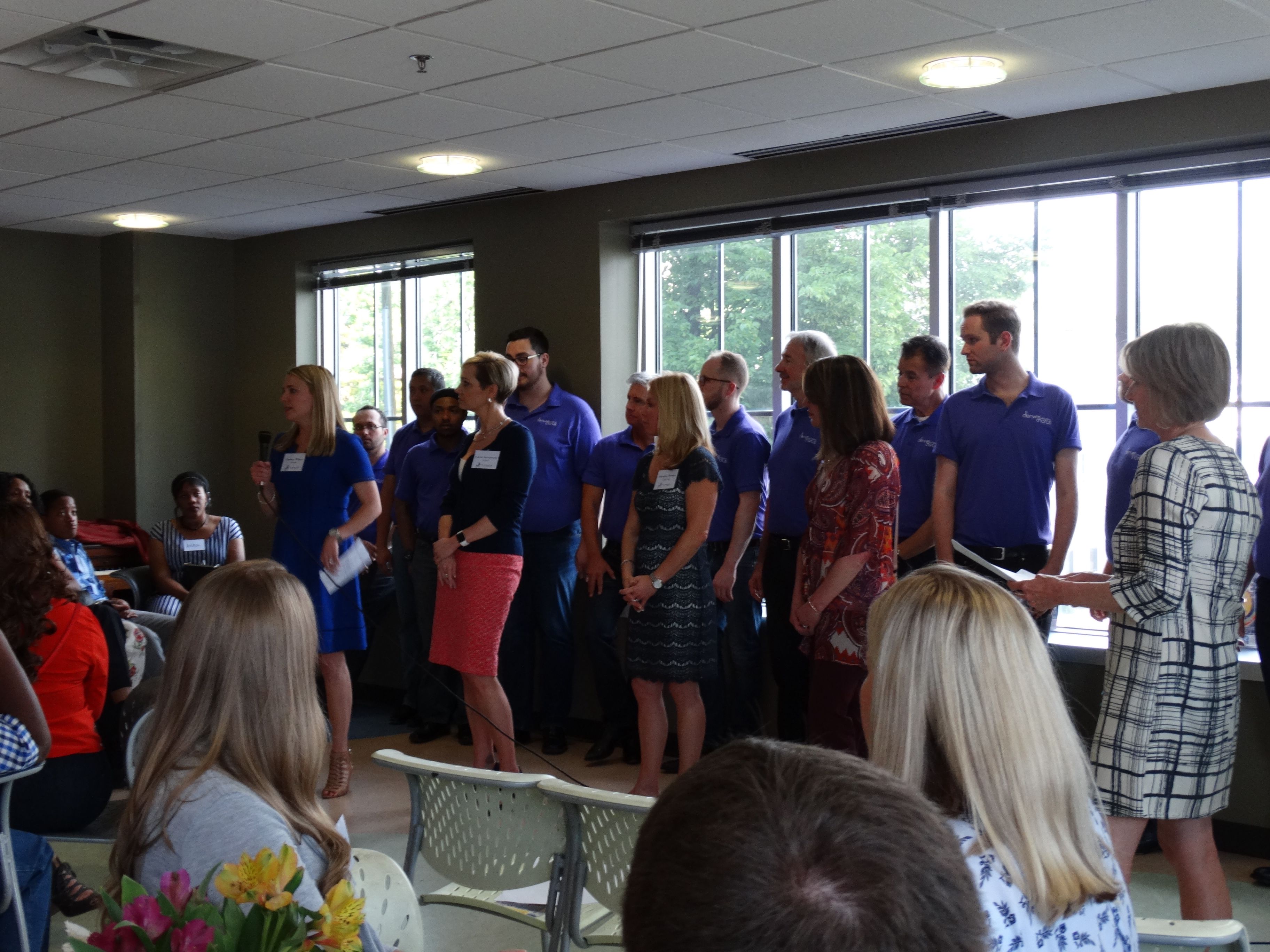 Thank you to everyone - sponsors, donors, volunteers, former employees, elected officials, community partners, first responders - who attended TGP's Springtime Celebration of Gratitude! It was a wonderful celebration of community and eleven years in our beautiful building.
As Leslie said in her comments during the program, "We are here this evening to celebrate 'The Place' part of 'The Gathering Place.' Just over ten years ago our special community came together to make the dream of this beautiful building come true. It is important to realize that our facility is, in fact, our primary program. Without a place, there is no gathering. A place keeps us centered, and connected. A place is the foundation from which activities occur. Countless people helped make this place what it is: People like Kal & Joyce Zeff, Katie and Bart Johnson; Cydney and Tom Marsico, Pamela Ray and Dale Cantwell, the Horoschak family, Margie and Dave Hunter, the Daniels' Fund, our 2007 Board of Directors… You've seen their names as you've walked about the building today, and please note the many names in your program, and throughout the building. People make a place, and these are the people who recognized the value of our place. Thank you to all."
Special thanks to the Denver Gay Men's Chorus members who entertained us throughout the evening!
Visit our Facebook page for more photos. http://bit.ly/2LoVubs