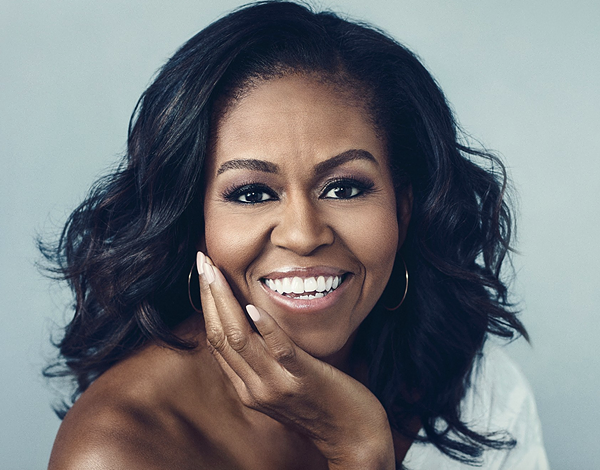 To commemorate Women's History Month, we will be examining articles that allow us to reflect on the past, present, and future of women. We encourage you to read our summaries as well as the articles themselves and share this with your friends. If you want to learn more about the history of Women's History Month, start here. If you have feedback or suggestions for future articles, contact Kate Mazzotta, Communications Manager, at kate@tgpdenver.org.
"There's power in allowing yourself to be known and heard, in owning your unique story, in using your authentic voice. And there's grace in being willing to know and hear others," writes Michelle Obama in her memoir, Becoming. It is as much a memoir as it is a meditation on identity, and the creation of that identity. In that, motherhood juxtaposed by her own career ambitions are central themes, with which Obama contends in a way that is funny, relatable, and inspiring.
But Emily Lordi, writing for The New Yorker, argues that the canon of writing about motherhood has long been dominated by white women. She goes on to show how Obama's memoir is part of a multi-generational attempt to make sense of motherhood and herself in a world still dominated by men.
Read the full article here.
In addition to raising awareness around women's issues, The Gathering Place helps women every day. We are metropolitan Denver's only daytime shelter for women, children, and transgender individuals experiencing poverty and homelessness. While we refer to those we serve as members, all of our programs and services are free, and they always will be. But we can't do our work without you; if you enjoyed this article and like our mission, donate on March 8! Our credit card vendor is waiving credit card fees in celebration of International Women's Day, so your support goes further. Thanks for reading!