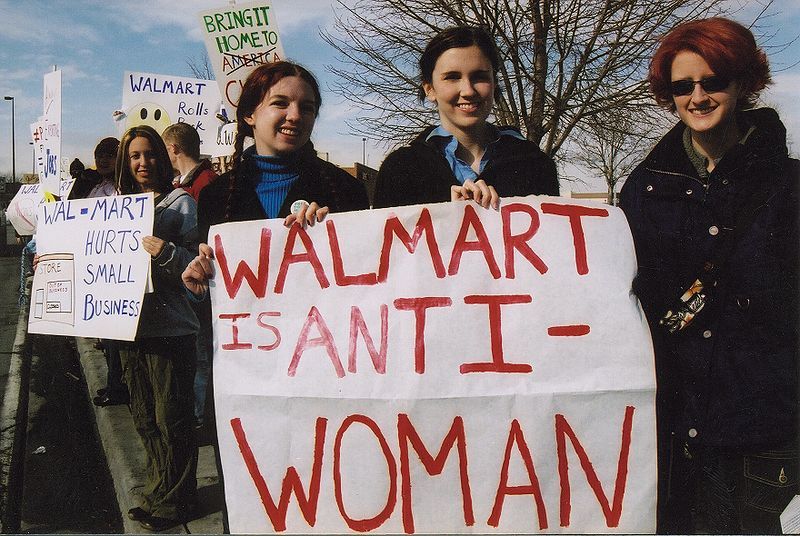 To commemorate Women's History Month, we will be examining articles that allow us to reflect on the past, present, and future of women. We encourage you to read our summaries as well as the articles themselves and share this with your friends. If you want to learn more about the history of Women's History Month, start here. If you have feedback or suggestions for future articles, contact Kate Mazzotta, Communications Manager, at kate@tgpdenver.org.
---
When former Walmart employee Betty Dukes passed away in 2017, The New York Times wrote: "Ms. Duke's legal effort helped draw attention to the working conditions of low-paid workers in so-called big box stores that dominate the retail landscape."
Although her 2001 lawsuit against Walmart was dismissed in 2011, Justice Ruth Bader Ginsburg wrote that the case had shown "gender bias suffused Walmart's corporate culture."
After the dismissal, others who had filed with Dukes' suit in 2001 still had claims pending with the Equal Employment Opportunity Commission. Now, they're eligible to sue again.
Read the full story here.
---
In addition to raising awareness around women's issues, The Gathering Place helps women every day. We are metropolitan Denver's only daytime shelter for women, children, and transgender individuals experiencing poverty and homelessness. While we refer to those we serve as members, all of our programs and services are free, and they always will be. But we can't do our work without you; if you enjoyed this article and like our mission, donate on March 8! Our credit card vendor is waiving credit card fees in celebration of International Women's Day, so your support goes further.