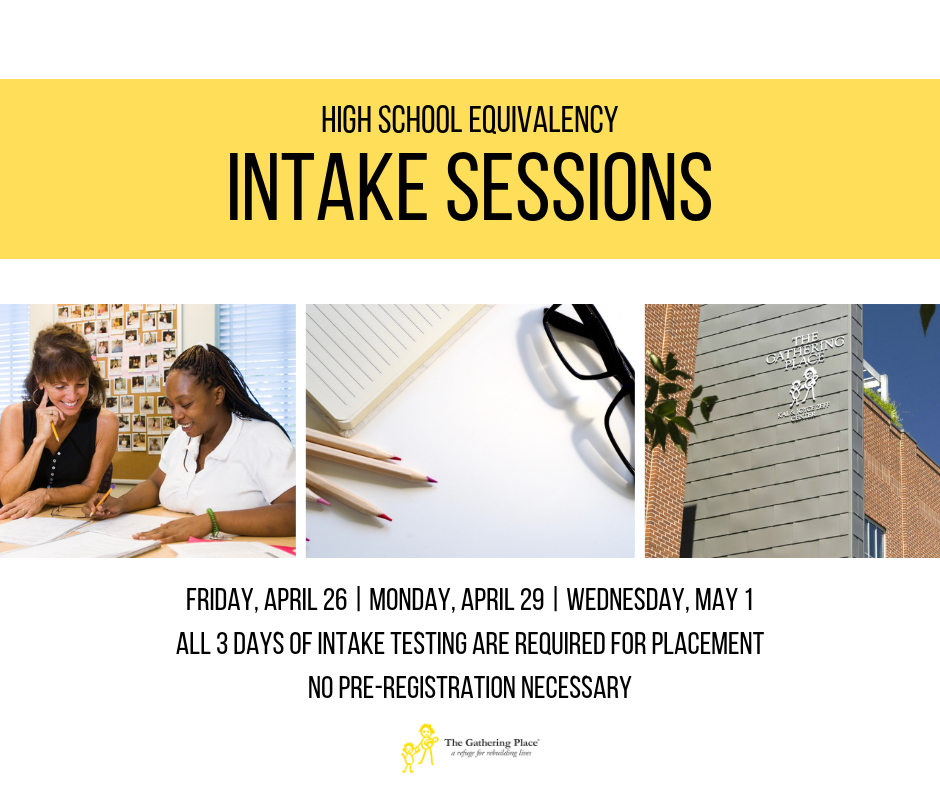 If you would like to participate in our High School Equivalency program, please come to the intake sessions starting Friday, April 26. The other required dates are Monday, April 29 and Wednesday, May 1. 
Please keep the following in mind: 
The program is free and starts the Monday following the intake. 
Classes and tutoring are held Monday, Tuesday, Wednesday, and Thursday mornings. 
Official tests are paid for when participants are ready to take them. 
During the intake sessions, we will discuss the program and take tests to know which skills to work on. 
Pre-registration is not necessary, and no ID or proof of income is needed. 
Please arrive when we open at 8:30 am and sign in at the Welcome Desk on the first floor. 
Go to the third-floor classroom before 9 am. 
There will be no late admissions. 
Childcare: 
Children who are not yet school age can have supervised play in the Family Area at no cost while participants are testing and in class. 
When you arrive with children, please go to the third-floor desk to sign in. 
A legal guardian must remain in the building while their child is in the Family Area. 
Tutoring and Classes: 
You must complete the intake to attend classes. Classes are held Monday and Wednesday mornings from 9:30 am-noon. 
Tutoring is on Tuesday and Thursday mornings on the third floor in the classroom. 
Questions? Contact Melany Deem at melany@tgpdenver.org or call 303-996-9035.