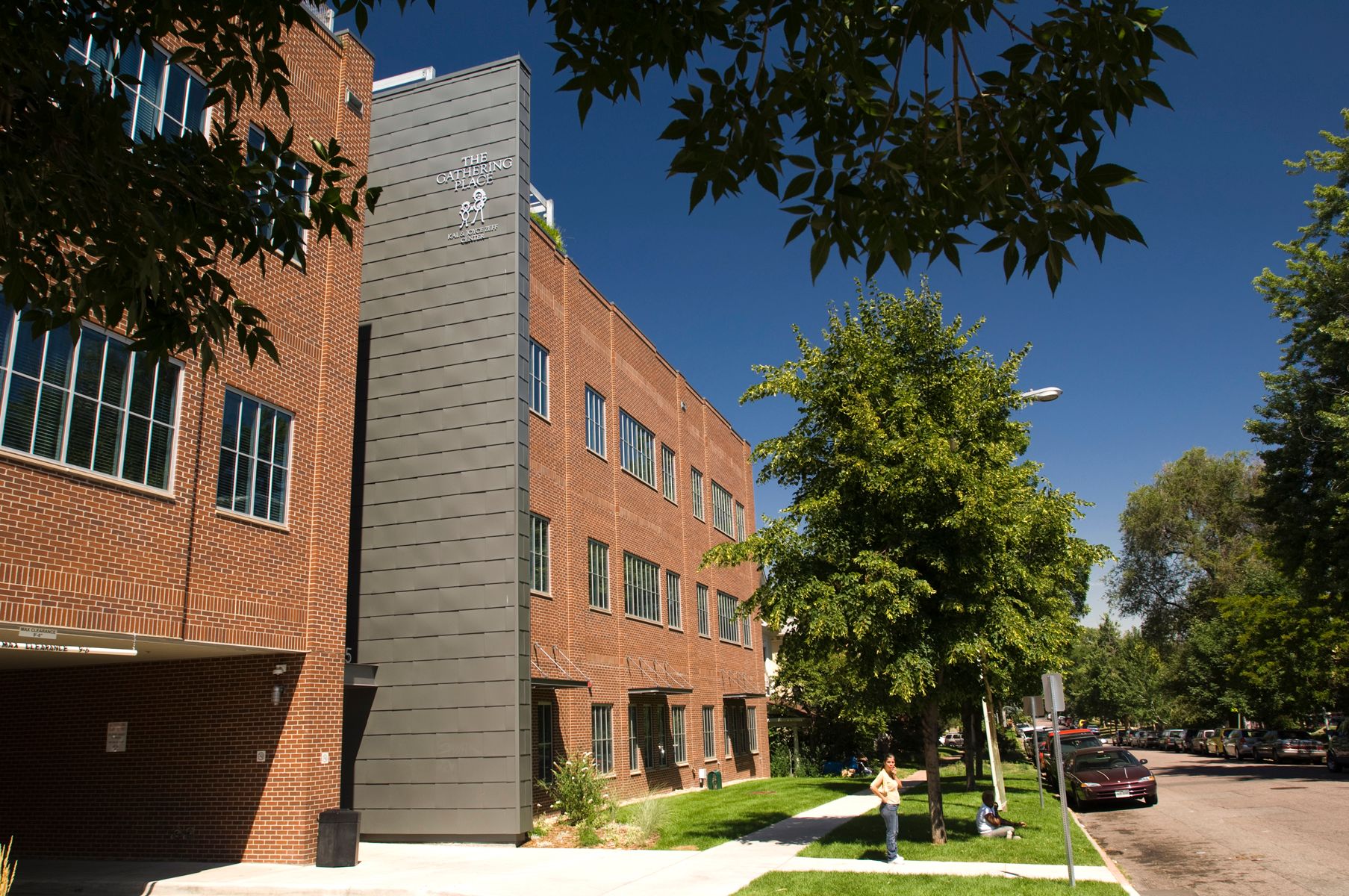 This month, Denver City Council is voting on a proposal that will increase the Denver city minimum wage to $15.87 an hour by 2022. We strongly believe that increasing Denver's minimum wage is an important part of the solution to addressing poverty and homelessness in Denver. We also support this proposal because it promotes greater equity in our society, by more appropriately valuing the work of historically marginalized people, particularly women and people of color.  We urge Denver City Council to approve the proposal to increase Denver's minimum wage.
The faces of poverty in Denver are the faces of people who come to The Gathering Place. We serve thousands of individuals experiencing extreme poverty every year. They are women, and particularly women of color. They are transgender individuals. They are children. 
Sadly, women, people of color, and transgender individuals are disproportionately likely to live in poverty and work in low-wage jobs [1][2]. And many of them are also supporting children on very small amounts of income. Over 70% of people who come to The Gathering Place have less than $1,000 per month in household income. A majority of the people who come to The Gathering Place lack housing or are not stably housed. Most struggle to afford basic needs including food, transportation, and medical care. Low wages are a significant contributor to this problem. Many of the people who come to us are employed, but working in low-wage jobs that do not pay enough to provide for basic needs or cover the cost of housing.
The state minimum wage is set to increase to $12.00 per hour on January 1, 2020. But even this increase will not be enough to ensure that working people in our community have the ability to afford housing. In fact, a full-time worker would need to earn more than $23.00 per hour in order to afford a one-bedroom apartment in the Denver metro area [3].
According to city data, more than half of the people who will benefit from Denver's proposed minimum wage increase are women, and two-thirds are people of color [4]. In other words, this minimum wage increase will make a direct and immediate positive impact on the lives of many of the people who come to The Gathering Place for services. After three years of phased increases, as proposed, a person who is currently working full-time earning the state minimum wage in Denver will have nearly $10,000 more in annual income to put toward meeting basic needs. Tying future increases to inflation will ensure that the wages of low-income workers keep up with increases in the cost of living, preserving the value of their income.
But this also comes with a worry for our organization.  Like many nonprofits, we operate with a very tight budget and rely on the generosity of individuals, businesses, and foundations in our community to support the work we do. While the generosity and support we receive from the community is truly humbling and impressive, contributions to our organization have not increased at the same pace as increases in the cost of living in Denver.  As a result, the wages we're able to pay our entry-level staff are currently less than the proposed Denver minimum wage after three years of phased increases.  In other words, this proposal will increase personnel costs for our organization.
While we have worked hard to find ways to increase wages for our entry-level staff, we have also sought to avoid doing this at the expense of offering robust programming and support for the people we serve.  As a result, several of our staff work currently more than one job in order to make ends meet.  This also has an inequitable impact on historically marginalized groups, as we seek to employ staff who reflect the population we serve.
So, we are also calling on you, our supporters in the community to help us support and value the work of our incredible staff, by increasing your support to The Gathering Place.  Your increased support will allow us to continue to offer robust programming and services to sustain the members who come to us for services, while also ensuring our staff can afford to do this invaluable work.
---
[1] https://www.bellpolicy.org/wp-content/uploads/2019/04/Denver-Workers-in-Low-Wage-Minimum-Wage-Jobs.pdf
[2] https://williamsinstitute.law.ucla.edu/wp-content/uploads/National-LGBT-Poverty-Oct-2019.pdf
[3] The accepted standard for affordability is spending no more than 30% of income on housing costs.  https://reports.nlihc.org/oor/colorado
[4] https://denverite.com/2019/09/19/denvers-minimum-wage-hike-might-be-hard-for-the-restaurant-industry-to-swallow-but-workers-especially-minorities-stand-to-benefit/