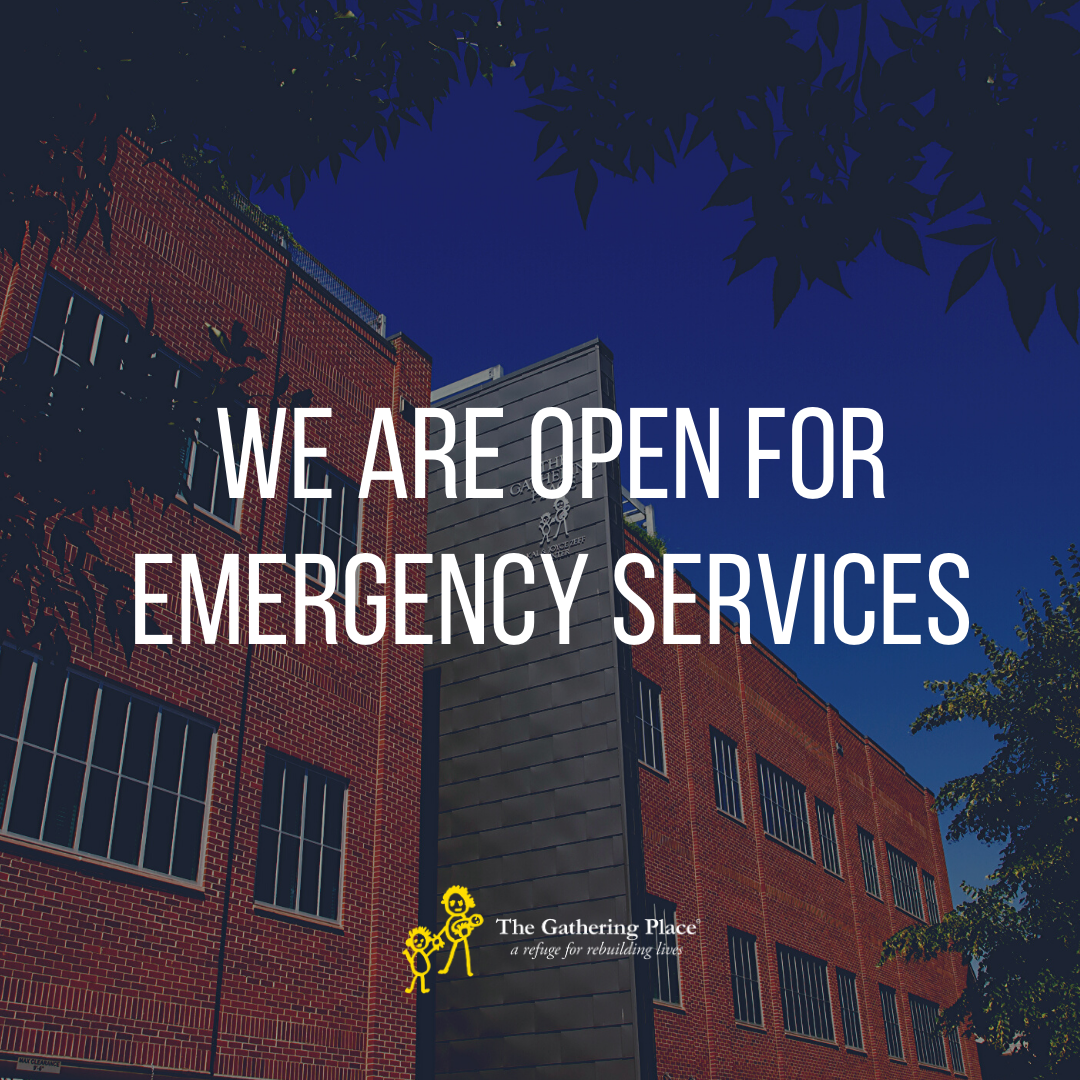 The outbreak of COVID-19 has cast a harsh light on inequality in our society. Recommendations like self-quarantining, washing hands, and staying home from work and school are just not possible for everyone we serve. Despite the outbreak, TGP is committed to continuing to serve these vulnerable people during this public health emergency by providing access to hygiene, food, and other critical resources to support the health and safety of this vulnerable population.
However, we need to protect our staff and volunteers. TGP is taking careful precautions to protect the health and safety of staff, volunteers, and the people we serve, including increased routine cleaning and disinfection of our facility. Staff and volunteers who are sick are being required to remain away from TGP until they are symptom-free. As a result, we are remaining open for emergency services, but other programs will be scaled back during this time.
As far as donations, we are still seeking donations of food and hygiene items (including hand sanitizer that we can give to people who don't have regular access to handwashing with soap and water), but are temporarily suspending acceptance of donations of clothing or any other items. We would also appreciate donations of surgical/procedural masks that we can give to sick individuals who come to TGP and have no other place to go during the day.
Finally, we also greatly need monetary donations to ensure that we can continue providing these vital and life-saving services. We expect to see a greater need for food assistance as members experience loss of work/pay due to current economic conditions. We also expect to see more families seeking aid and support to make it through the extended school closures that have been announced in the area.
The health of the greater public is not defined by those with the most access, but by those with the least. Now more than ever, your Denver community needs your help. If you have the means, donate now.