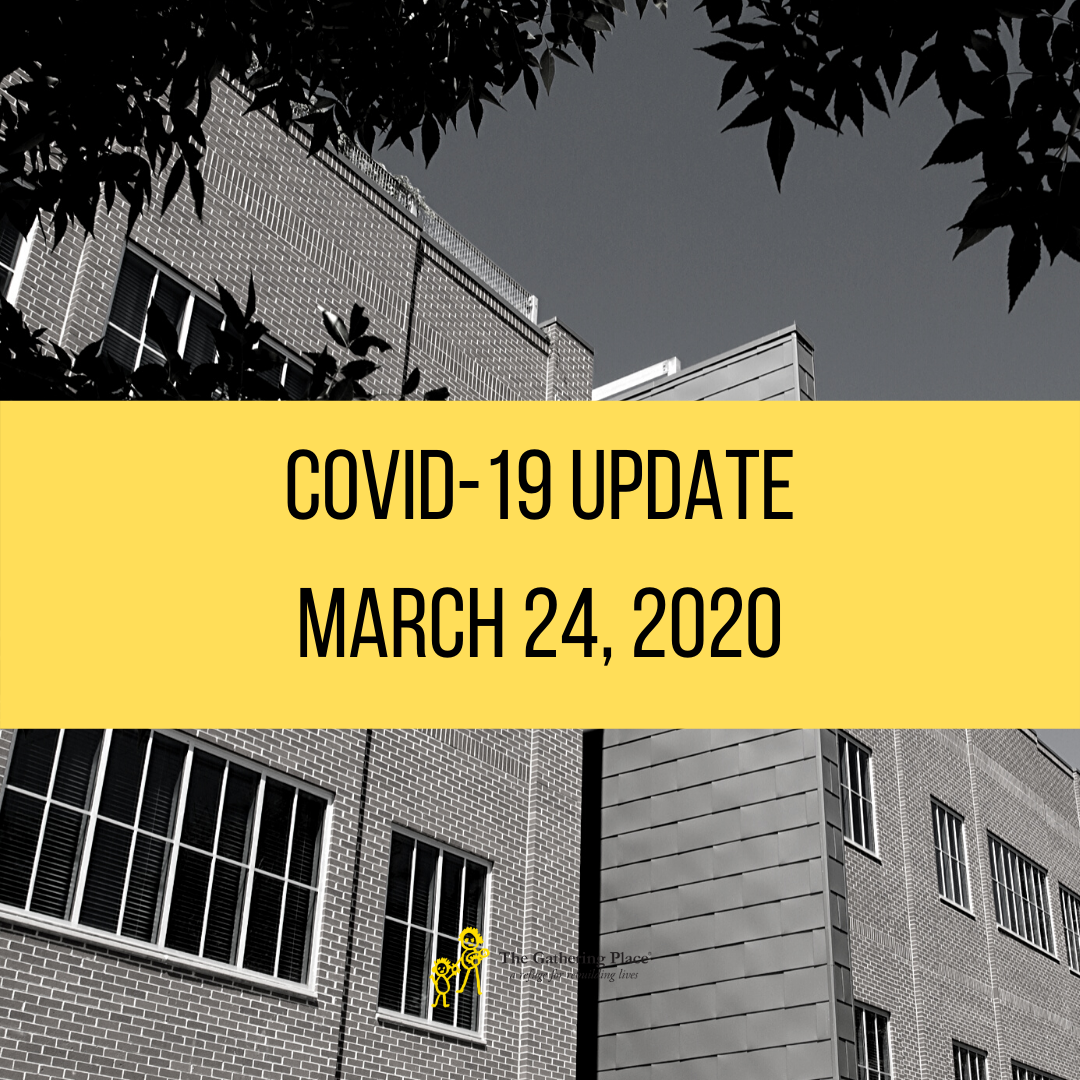 The Gathering Place is an essential business and will remain open to provide life-saving resources to Denver's women, transgender individuals, and their children.  
For our staff, this means they are on the frontlines. No masks. No time off. Social distancing just isn't possible. We do it because the women, transgender individuals, and children that we serve both need and deserve shelter, safety, hygiene, meals and our food pantry, and support. 
Our services are essential to the greater public, and our donors are essential to us. If you would like to support the staff and members of The Gathering Place, here are a few ways you can help:  
Donate funds: Giving now provides immediate cash assets so we can continue to be responsive to crisis situations like this. You can give now here. Or, giving monthly provides a predictable stream of income so we can continue to offer adequate sick leave and hire temporary help to maintain our vital services in this critical time. You can become a monthly donor here.
Donate goods: Many of our members have been laid off and are in need of essential resources like food and hygiene products. Donating these goods is more needed than ever. We are accepting shipments from Amazon, and are working on an Amazon wishlist. Learn more here. 
Express your thanks: Send a message of love and support to our staff who are working tirelessly on the frontline, risking their health, and away from their own families to serve members during this crisis. Email kate@tgpdenver.org and we will make sure our staff sees your messages of support.  
We are proud to support our community and are immensely grateful for the support that has been returned to us over the past week. Thank you in advance for all that you do for our staff and our members.