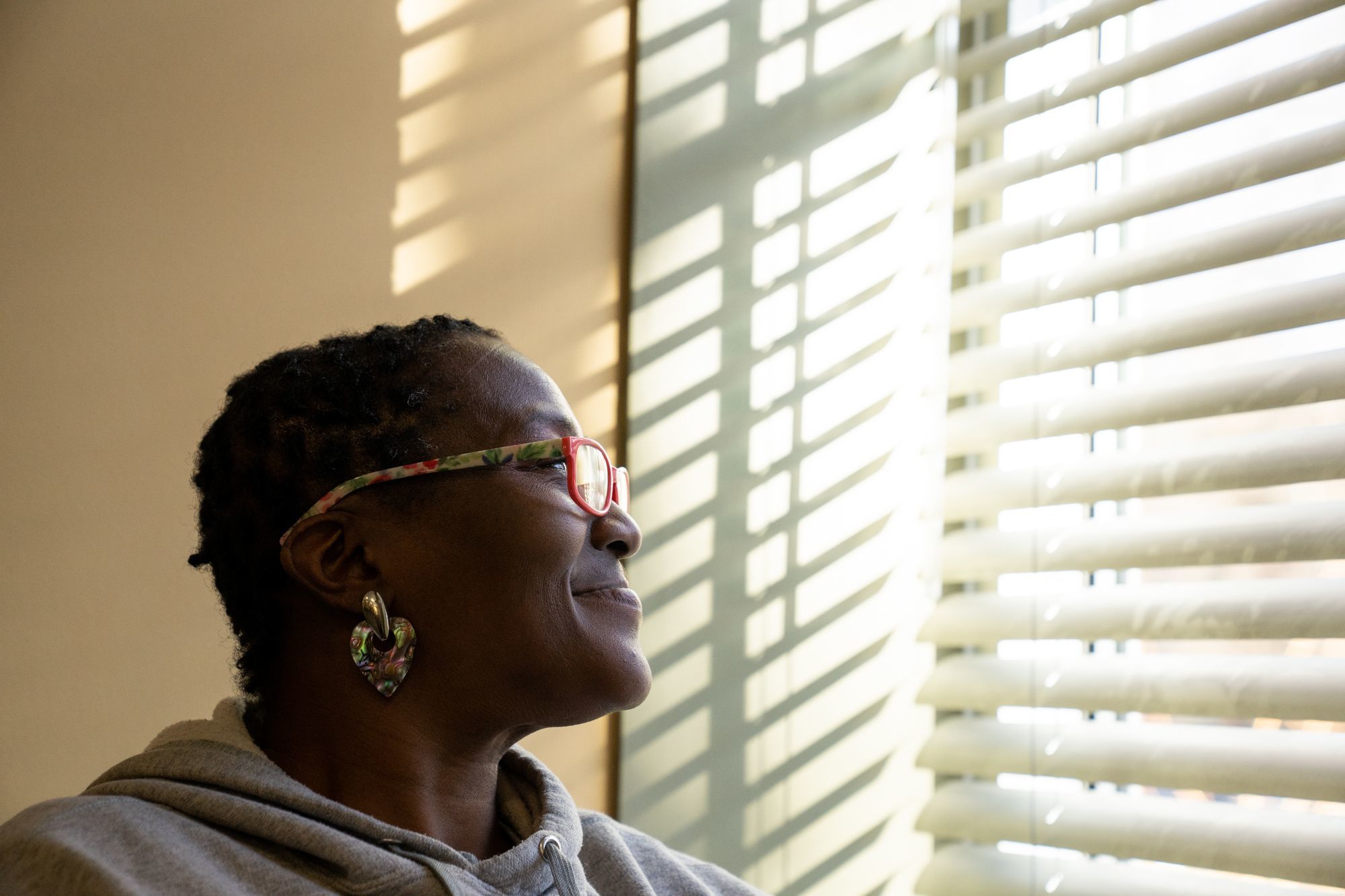 Making ends meet in Denver is getting more difficult by the day.
According to the Colorado Center on Law and Policy's 2018 Self-Sufficiency Report, a single individual living in Denver County needs a minimum annual income of $26,430 to cover basic costs such as housing, food, transportation, healthcare, and taxes. That was up from $21,916 as recently as 2015.
And this divide is growing. The majority of our members report an annual income of $6,500 or less, and nearly 13% of Denver's population lives below the federal poverty line, according to findings from the 2020 Census. Our city's increasing cost of living is making affordable housing even further out of reach for individuals who are working minimum wage jobs or have only one household income.
We see this reality playing out all the time for our members.
One such member, Feletcia, has lived in Denver for six years and has experienced homelessness twice during that time. She has always kept a job. In fact, she kept four jobs to afford rent. Her weekdays started at Cherry Creek Schools, working Monday through Friday, then at Dollar Tree in the evenings from 4 pm to close. On Saturday and Sunday, she worked at La Quinta Inn. When she wasn't on the schedule at Dollar Tree, she filled in hours working in home healthcare.
When COVID hit, Feletcia was laid-off from three of her four jobs, leaving her with just the hours working in home healthcare, which was not enough income to get by. When she couldn't find more work, she came to The Gathering Place every weekday working with our case managers to try to find another job.

"I want to work. I'm not trying to be homeless," Feletcia says. "My blood pressure was so high during this time—I was a walking corpse. I would just sit and worry that I wouldn't be able to pay my rent because I didn't have a job."
Unable to afford rent, Feletcia was forced into homelessness and spent months trying to maintain her home healthcare job while living in shelters. She would rush home from work to make it to the shelter to get a bed for the night. Relying on public transportation to get to and from work, she found herself constantly worrying about stopped traffic and making sure she could stop to pay bills, while having enough time to get to the shelter before it closed. When she did get a shelter bed, she felt like she had no privacy and was walking on eggshells to stay in line with all the rules and regulations and to not upset the people she shared a space with.
During the height of the pandemic, all public spaces like libraries, coffee shops, and parks were closed, leaving those like Feletcia with few places to go. Buses were running on a limited schedule, making daily commutes more difficult. Individuals who previously had not experienced homelessness or poverty were now facing a new reality as the pandemic disrupted the economy. Fortunately for Feletcia, these cascading issues and Denver's long standing need for a 24/7 shelter for women and transgender individuals led to a more stable situation.
In October, Feletcia transferred into the new 24/7 shelter where she could come and go as needed. Now working seven days a week in home healthcare, she could wake up, go to work, and not have to worry about making it back before the shelter closed. 
"I didn't have to lug suitcases, backpacks, and coats around. I wasn't crying anymore because my feet were soaking wet and frozen from the elements. It was a safe space where I could lay my head … and I was always able to access resources as I needed."
At the 24/7 shelter, she was able to work with case managers to find long-term, affordable housing. She moved into a newly renovated space of her own in December 2020 and remains housed. Today, through connections she made at TGP, Feletcia is now working full-time in a transitional employment program in Denver. She is already trying to line up her next job once the program ends. Her goal is to save up to buy a car so she can get to and from work more easily.
"The Gathering Place is what it says it is. People gather together. They help you out. They help you help yourself out," she says.