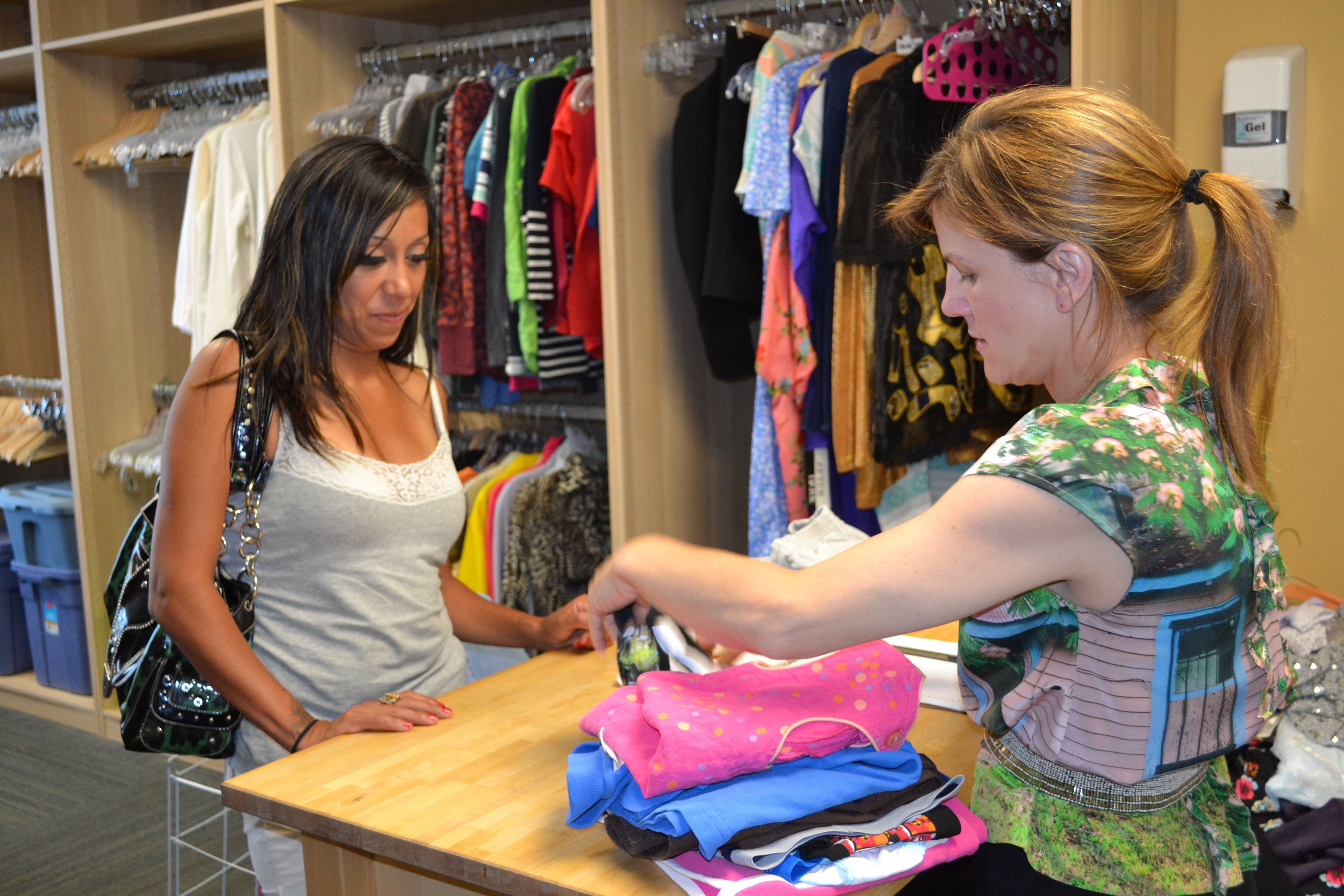 It's not news that the last 18+ months have been challenging, and especially so for all of us here at The Gathering Place. Covid-19 has disrupted our services, strained our resources and left many members facing new, uncertain challenges as we navigate this time together.
One of the earliest losses of 2020 was Bridget's Boutique, The Gathering Place's clothing bank that distributes clothing to members who have an emergency need or are looking for comfortable, casual clothing. Given the pandemic, fewer volunteers were able to work in the building and there was too much risk of transmission via donated clothing, so we had to set aside the program for the last year.
Until now.
We're thrilled to announce that Bridget's Boutique is reopening and available for members to access starting November 17th, 2021, once again providing our members with access to the essential clothing they need. We specifically focus on providing seasonal clothing, accessories, and walking shoes. Members may make appointments for Wednesday, Thursday, or Friday afternoons between 1pm-3pm.
The return of Bridget's Boutique is near and dear to all of us at The Gathering Place because of the important role clothing and appearance play in the lives of our members. For members experiencing poverty and homelessness, access to warm, seasonal clothes to wear is not just a luxury but a day-to-day struggle. 
Through Bridget's Boutique, not only are members able to find a wide selection of comfortable, casual attire and clothing for themselves, but also for their children. It's difficult to overstate how important clothes can be as a self-esteem booster for those members and their families who are rebuilding their lives, and we're excited to be bringing this service back for our members after so many months away.
As part of the reopening, we are also looking for volunteers to help bring back this important program. Volunteers in Bridget's Boutique provide support for members picking out clothing, shoes, and accessories. Volunteers check members in for Boutique appointments, continually stock the Boutique with clothing items, and assist members in accessing items that they need. 
This is the perfect position for volunteers who have a passion for fashion and are interested in working directly with members! Learn more and get involved
And if you're interested in supporting these efforts through clothing donations, click here.