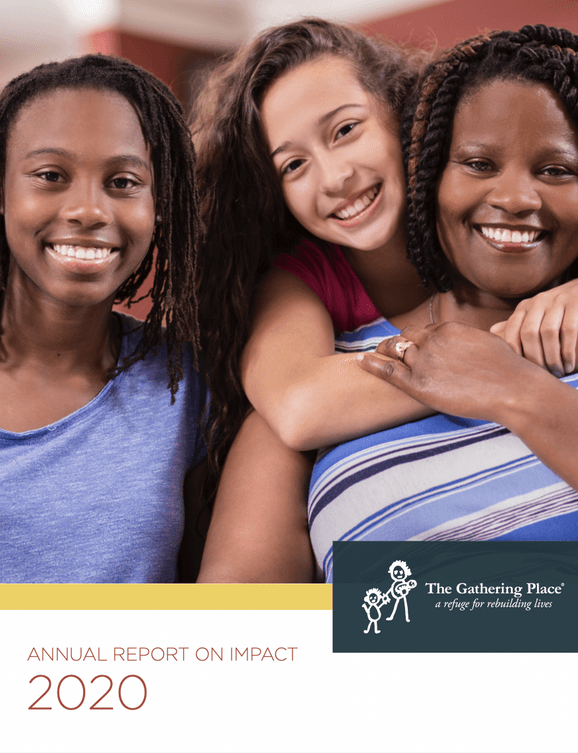 The following excerpt comes from TGP's FY 2020 Annual Report. Download a copy now.
2020 was a difficult year for everyone. For thousands of people in the Denver metro area who don't have stable housing, challenges brought on by the coronavirus pandemic were intensified. Stay-at-home orders brought uncertainty to people who don't have a safe place to call home. Schools were closed and families experiencing homelessness suddenly did not have a place for their children to receive food and shelter during the day. Public health recommendations around hand washing and mask wearing were an impossibility for people without access to supplies and running water. Traditional shelters didn't always have adequate space to allow social distancing. Unemployment hit record numbers, with women and people of color disproportionately impacted by job losses.
These are systemic problems. The pandemic exacerbated them and highlighted how deep those disparities are for poor women, women of color, and transgender individuals. The recovery is going to take a long time. This community was impacted the hardest and, unfortunately, they will likely be the last to recover.
In response, we are adding new programming, increasing our focus on emergency services and ensuring a continuum of supports are in place to help people not just resolve an immediate crisis, but to make long-term changes to obtain long-term stability. As an organization, we are dedicated to making sure we have the right programming, right supports, and right services in place to ensure individuals can recover in the best way possible.