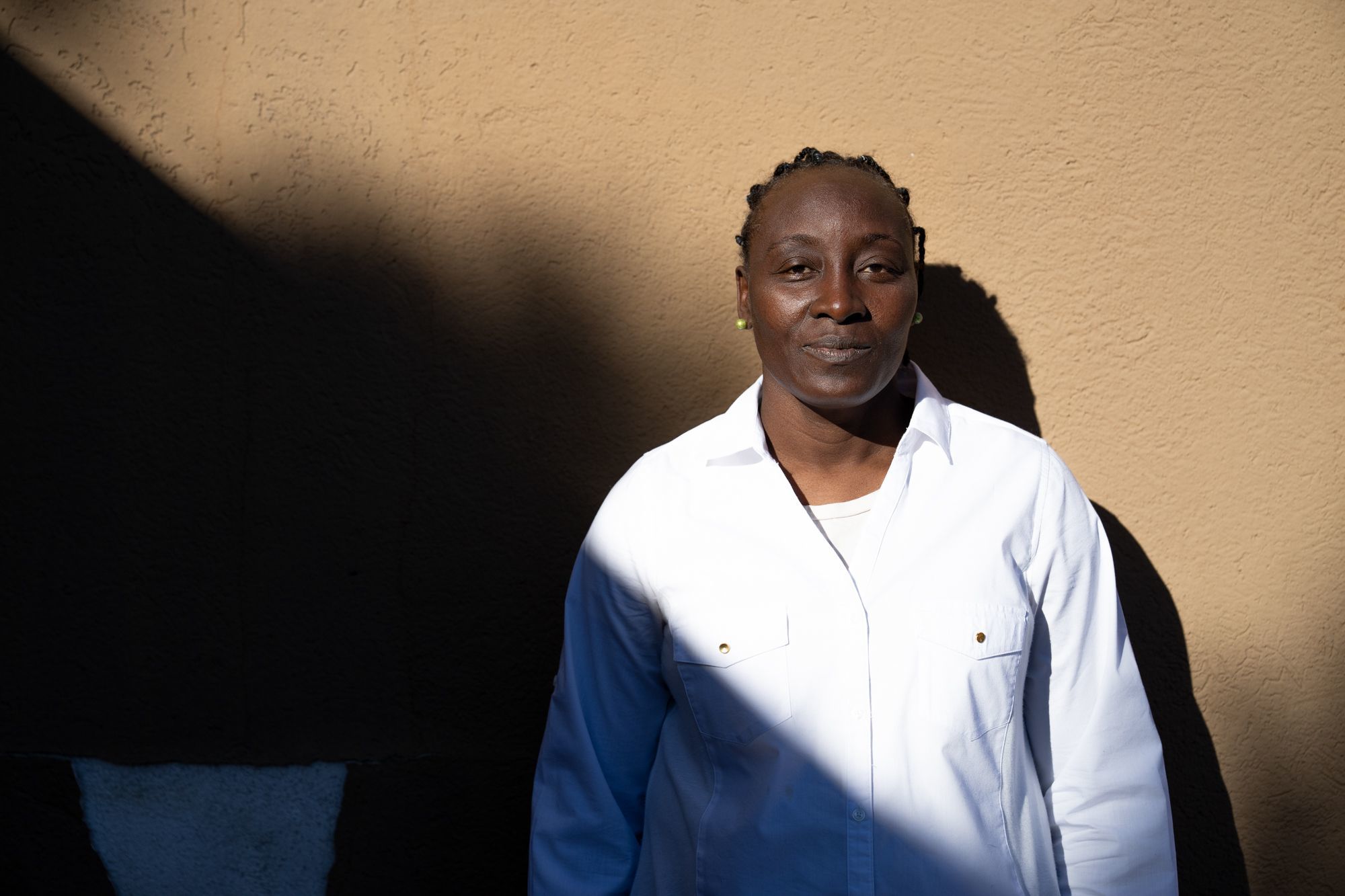 Shavonne never expected to move to Colorado, but COVID-19 had other plans. Previously living in Florida, she lost her job at the start of the pandemic and quickly fell behind. She couldn't afford her apartment any longer, couldn't find a long-term shelter in her area and realized she was at risk for experiencing homelessness if she didn't find the support she needed. A Google search, of all things, pointed her toward TGP's daytime center where she was able to access resources to meet her basic needs as well as secure transitional housing at our 24/7 shelter.
When Shavonne first came to TGP in fall of 2020, she accessed food once a week and clothing a couple of times. Since then, Shavonne has worked with a case manager to obtain a job and enroll in advanced education programs focused on IT and coding. Shavonne is set to graduate from her program in May of 2022 and is working with case managers to line-up full-time work utilizing her degrees. The 24/7 shelter, along with the supports from TGP's programs and resources, has helped Shavonne move to a place of stability. She no longer relies on TGP for food or clothing as she has regained independence.
"I don't like to wholeheartedly depend on anyone," she says. "I'm here right now depending on TGP's help for housing, but for food and all the other extra stuff I know that I need to go out and provide for myself, which is what I'm doing."
The other thing she found at TGP was a sense of community, both with staff as well as other members. As important as having a roof over your head, that kind of connection helps build the resiliency that supports members like Shavonne as they work toward their goals while maintaining their stability.
"The people are really friendly here," she says, "and we often talk in the hallways. Maybe someone speaks to me, and I speak back, and we end up engaging in conversation. We're all so busy that we don't have too much time for those interactions but when we do I really enjoy them."
As a POC, that community was particularly important to her, introducing her to new people and new friends in her adopted home state. It's a very diverse community at the shelter and she has appreciated being able to meet people from all walks of life and learn about them, especially since she was new to Colorado and didn't have a community to step into.
Plugging into TGP resources and programs
And Shavonne is certainly busy. She's not only working full-time as a server at a local restaurant but is also completing two different education programs at Emily Griffith Technical College, one in computer programming and web development and another cross purpose career development program.
"I've found that I'm really tech savvy," she says. "Especially the coding part. I really enjoy that."
It's a lot right now, but it all fits into Shavonne's long-term goals that she set for herself when she made the move from Florida to Colorado.
Aside from the community there will be one other thing Shavonne will miss when it's time to leave the TGP 24/7 shelter, however: the cleaning service.
"Years ago I used to be a house cleaner myself, and now to be housed and also have my room cleaned is amazing! When I first heard that I was like, 'wow, I don't have to clean anymore?' That feels really good."