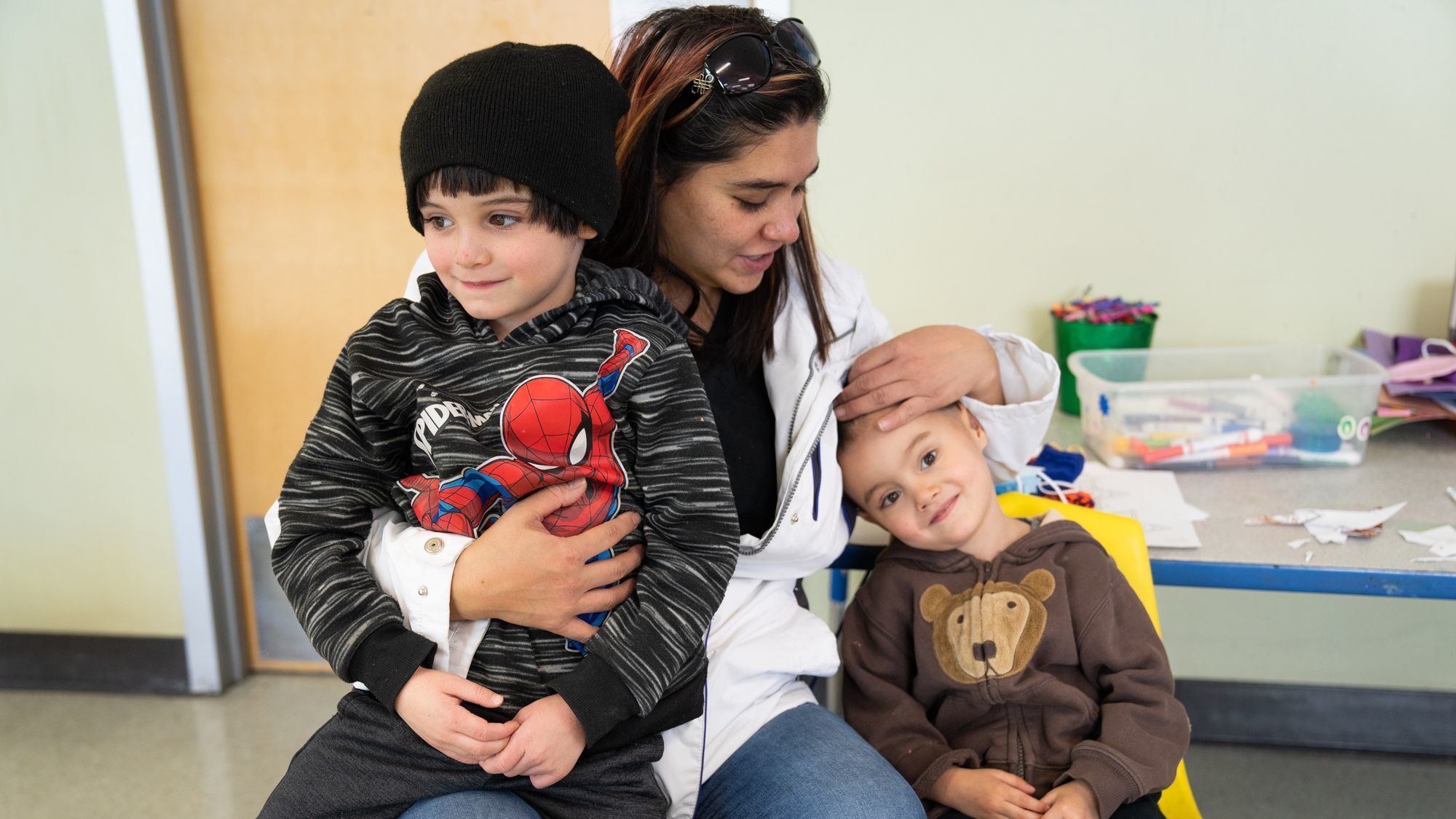 It's not often that TGP members end up serving on our board of directors, but that's exactly the path that Jennifer took when she joined our oversight team as a community volunteer in 2019. The fact that it was less than two years since Jennifer first arrived at The Gathering Place highlighted just how far she had come in that time and how committed she was to helping others do the same.
"It was super intense," she says of her time on the board, which ended in 2020, "and it requires an awful lot of time. But it was a great learning experience and a chance to branch out into new areas and try new things."
That openness to new experiences and dedication to giving is a common thread throughout Jennifer's time at TGP, which started in December 2017 when she moved to the Denver area while pregnant with her youngest son, Uyless. She had been receiving services from another organization in town, which later pointed her to us for more family support. Uyless himself made his first visit to TGP at just four days old.
"He was a little bitty one, only four pounds when he was born," she says, "and I was taking GED classes at the time. But it's like an extended family here, just so wonderful." The Family Program at TGP welcomed her son with childcare while she utilized services. 
And her GED was just the start of it. After taking GED classes, she passed the subject tests and received her high school equivalency certificate. Over the years Jennifer has participated in additional job readiness and education services, the art program, family services, food program, clothing boutique, and more. She calls it her kids' home away from home; a safe and supportive place for them that offers another community for them to grow up in.
"The kids just love the staff here," she says, "and there have been times when I just needed to rest because I was pregnant and tired, or just going through a hard time, and they were there to help with the boys every time. I just love everybody here. They're always so kind and everybody's so willing to help, so I try to give back as much as I can."
One of her favorite memories at TGP involves one of those staff members, Matt, who Jennifer's son started calling "dad" out of the blue one day. "It was so cute," she remembers, "because he doesn't have a lot of male influences in his life. So that really meant a lot for him to have a good male role model in his life to look up to and know that it's okay."
Nearly five years into her TGP journey, Jennifer is now in a place where she wants to help others in similar situations do the same. That's why she's so committed to helping grow the community here. 
"I want more single moms out there to know what's available here," she says. "Our kids can play, we can support each other, and we can go from surviving to thriving. It takes time, but the community helps so much."