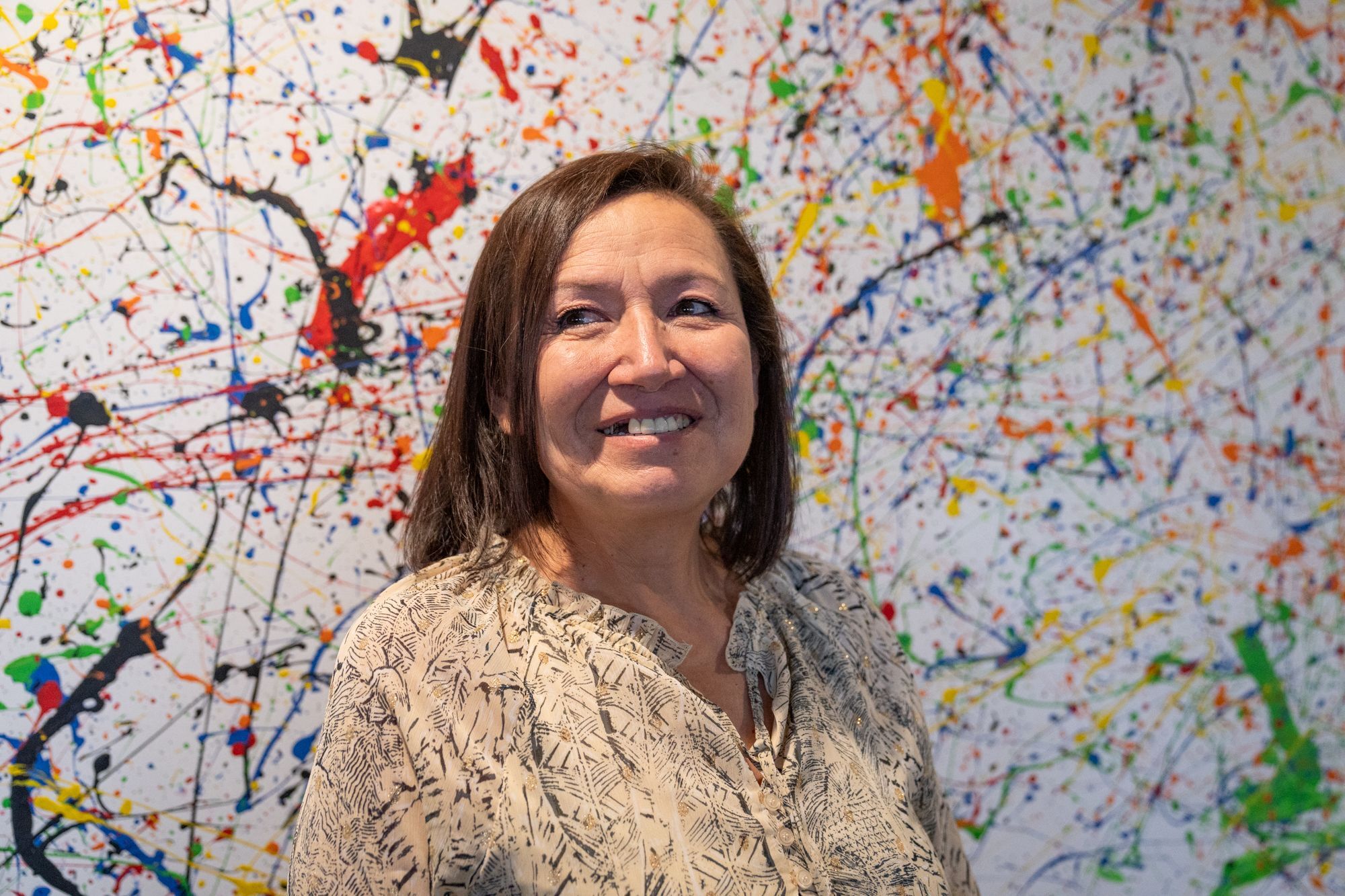 Paula started coming to The Gathering Place in 1996 while she was working across the street and a friend mentioned that TGP served lunch. She soon realized that TGP provided so much more, including community, safety, and hope.
"I was pregnant at the time and dealing with domestic violence, and I found that it was just a good place for me to come," she shares. "Even if I was quiet and in the background, even when I didn't know how to say I needed help but I needed help, TGP was there. I don't even know how to explain it, but the staff was always so loving and compassionate and kind."
Her son, now in his twenties, was born on Christmas. "A beautiful baby boy, my Christmas present," she remembers. The Family Program provided her son with a safe place to play while Paula worked with staff to navigate available resources and services. "When my little boy was three, we had to stay in shelters and stuff. But we'd come over here and play in the children's room and he just loved it. He was such a happy little boy." 
Paula gets teary eyed when she remembers her son as a small child. "Sometimes when I think back to those days, I think of him in TGP and how happy he was to play there, just having a little safe space. They had a backyard garden and he liked that, too, to play outside."
Throughout the years, TGP's programs and staff have really helped Paula, she shares. "After I started coming, my mother started coming, too, which was a good thing for her. She's a great artist, and she got involved with the card shop, and pretty soon she got me involved, too."
Paula's mother even became the first member on TGP's board of directors. She brought the perspective of members currently utilizing services and advocated for issues that mattered to her. Her mother also got Paula involved in TGP's writer's group.
Paula and her mother's talents shined through when TGP published their stories in a book of stories, poems, and essays written by members. She found the book in TGP's Art Room and read some of the poems, smiling and reflecting on what TGP has meant to her and her family.
She is grateful that TGP helped her to get back into her art. "The art, the writing piece, is nourishing to your soul, to your spirit," she shares.  "Out in the world, you have to protect yourself, but in here you are safe to express yourself. If you let yourself embrace the programs here and let people get to know you, then it's like you find a bit of yourself. It's safe to let bits of yourself come out. It helps you to find your footing in this life."
Paula describes life like a ladder. "Throughout the years, I keep climbing up, and TGP has always been there to help me as I do. I am homeless right now, but now that I'm older, I want to help other homeless people. If I have extra bus tickets, I'll share them. With age comes awareness. Even though I'm in the situation of homelessness, I can still be a volunteer." 
For Paula, TGP has been a staple in her journey since 1996. "I really appreciate this place. The staff is and has always been so compassionate. This place helps a lot of people."