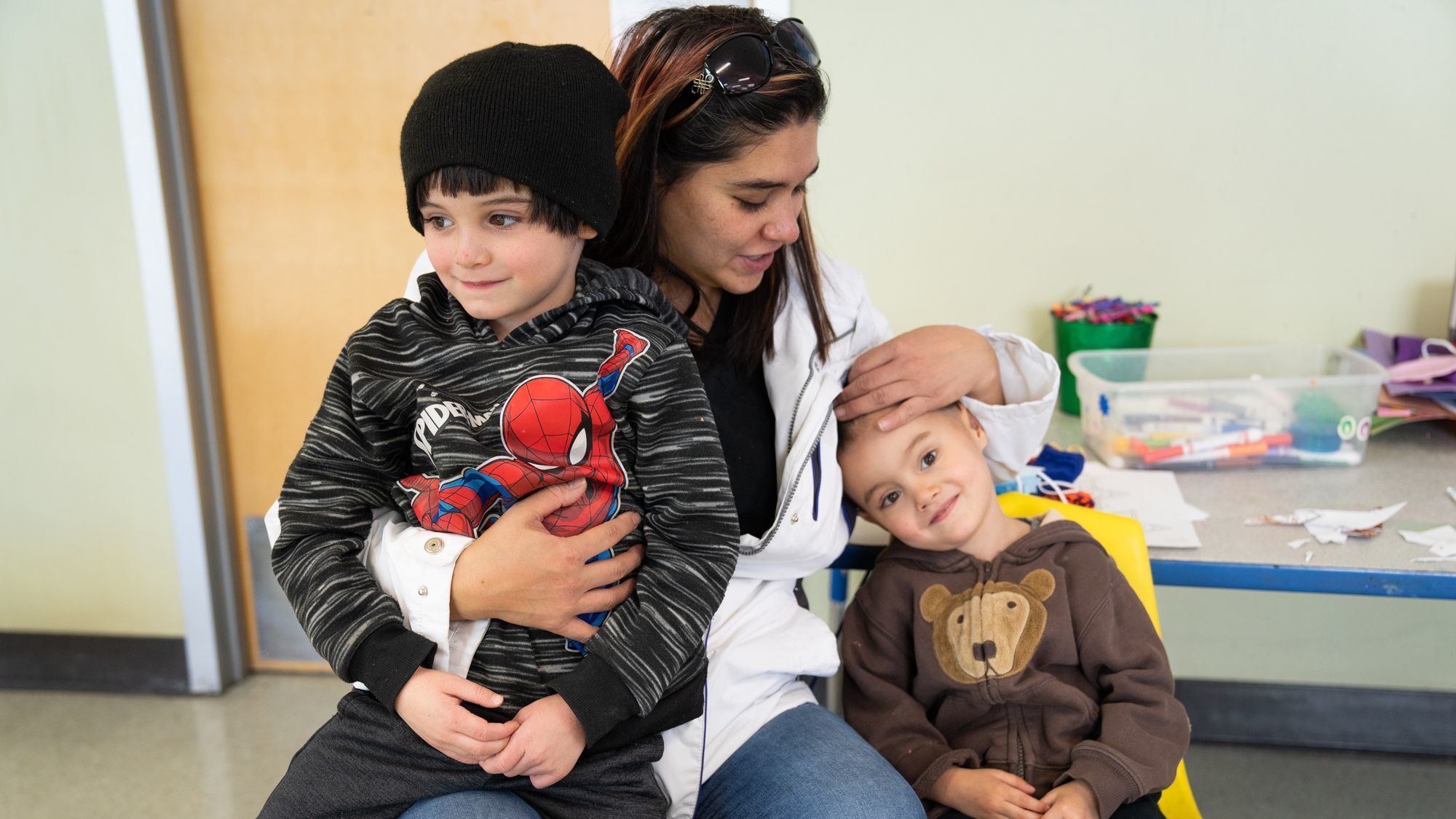 When Jennifer first walked into The Gathering Place (TGP) in late 2017, the last thing on her mind was finding a community. After moving to a new state to get away from an abusive relationship and build a better life in Colorado, she was exhausted and just focused on surviving. She had her toddler son alongside her and was due with her second baby in the spring. Tomorrow seemed daunting, let alone visualizing the next six months.
We spoke with Jennifer in December of 2021 in TGP's Family Program. Her boys, now four and five, were coloring and giggling a few tables over. She shared about why she first came to TGP and what life in the 4 years since her first visit have been like.
After moving to Denver, Jennifer sought out assistance from another provider, who referred her to TGP. She needed to find safe, stable housing, prenatal care, a job, and resources to support her family. When asked what programs she has utilized at TGP, she paused for a moment and responded, "Well just about everything, honestly. When I started to have time to do other things and feeling more comfortable with them [her sons] being here and having that time away from them, I dove into the art classes a couple of times, I did the mail, the laundry, the food bank, and especially here, the Family Services for sure." She started laughing when she mentioned the Family Program as it was clear the boys were very familiar with the space. They were happily playing behind us with the other kids in the space, enjoying the opportunity to play and run around.
In fact, her younger son's first time at TGP was when he was just four days old! Jennifer and staff members who knew him when he was a newborn speak excitedly about when he first came in as a tiny, 4 pound preemie-definitely one of TGP's smallest members! Reflecting on that time, when Jennifer was a newly single mother of two young kids and taking GED classes through TGP's Education and Job Readiness Program, she smiles and remarks, "It's like an extended family here, I love it here."
When she first moved to Denver and was experiencing homelessness, making friends and creating community were not her focus, but that is exactly what she and her boys have found. We asked Jennifer what keeps her coming back. She responded immediately, "Community and people and, you know, my kids love coming here when they aren't in school. It's kind of like a home away from home for them. And a little security to have another community to grow up in."
Jennifer has fully embraced the community here at TGP. She served on the Board of Directors, bringing in the needed perspective of someone utilizing services to higher-level decision making. She isn't the only one in her family to embrace the community here, either. One of her favorite memories is when she was in the Family Program working with Program Manager at the time, Matt, and "one day out of the blue, [my oldest] decided to call him Dad! It was just so cute because, you know, he doesn't have a lot of male influences in his life. So that really meant a lot for him to have a good male role model to look up to and know that it's okay."
When looking forward to the future, Jennifer is excited to continue building community at TGP and to connect with other single moms. Her goal is for her and her family to go, "from surviving to thriving. It takes time! A lot of time!" she exclaims, laughing. She also hopes that when she has more time when the boys are in school that she will be able to work with the Board of Directors again. 
"The boys just love everybody here. They're always so kind and everyone is so willing to help. So I try to give back as much as I can."