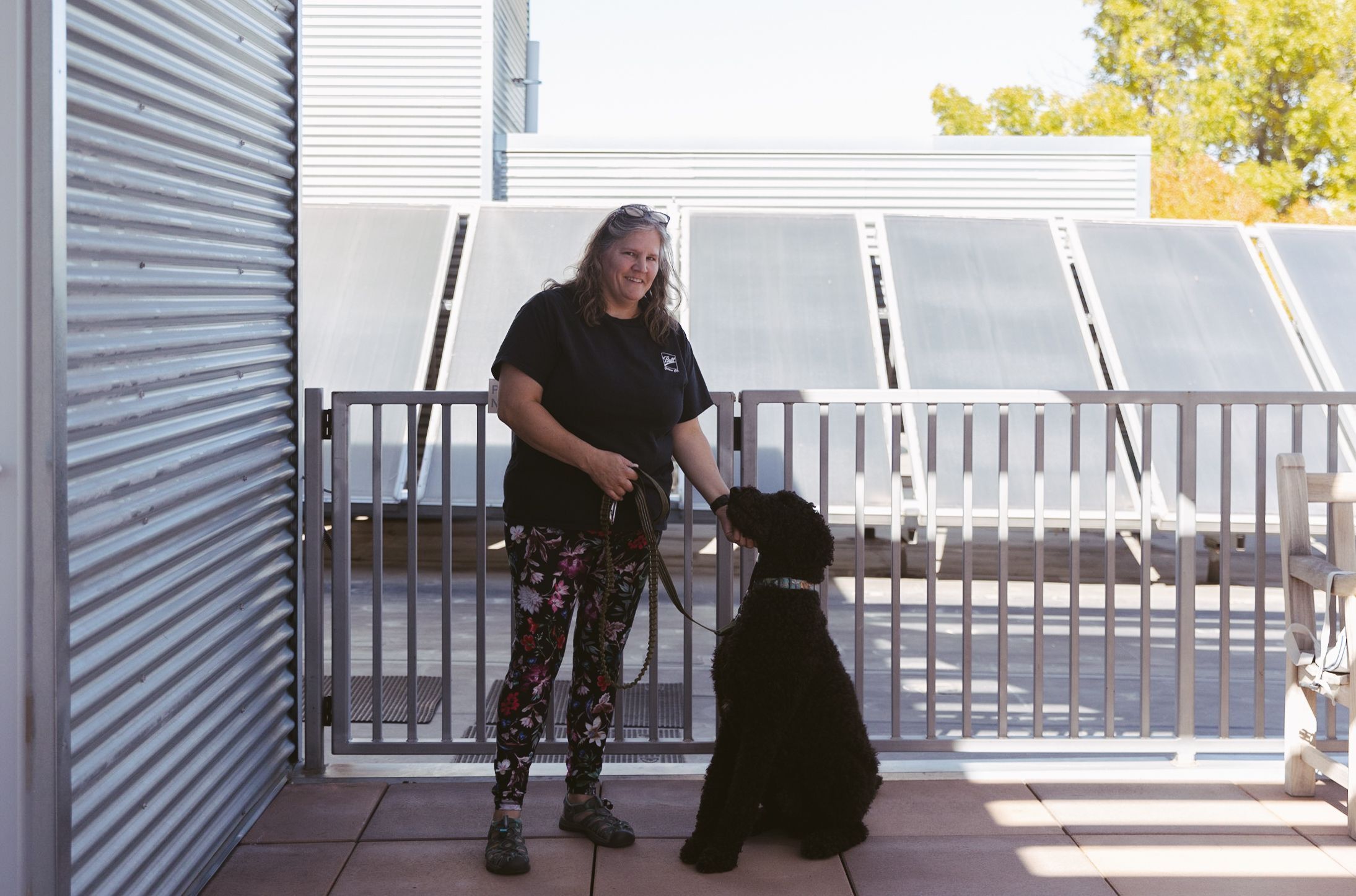 Shelia's story is one of resilience and strength in the face of adversity. She found herself living in her car due to the actions of her abusive ex-husband. "I'm not a quitter," she said. Instead, Shelia has fought for herself and her quality of life, and in doing so, she has found a community of support and a renewed sense of purpose at The Gathering Place (TGP).
After leaving a toxic relationship, Shelia found herself with few options. She didn't have a place to stay, and she didn't have a steady income. So, Shelia made the difficult decision to live in her car. She struggled to find a safe place to park her car and had to contend with the elements. During Shelia's search for more accessible resources for people in her situation, she found TGP. Shelia said, "I come to The Gathering Place because I want to be clean, and I want my clothes to be clean." She would brush her teeth, charge her phone, eat in the cafeteria, and connect with other Members. At TGP, she was surrounded by individuals who understood her situation.
In addition to the services she prioritized at TGP, she formed a sense of connectedness among her peers. She loves to talk about anything with anyone and treasures when she can link shared experiences with others. We asked Shelia if she had found community at TGP, and she said, "Yes, because there are people who are going through the same things that you're going through." Shelia opened up about her experience with homelessness. "People forget that there's this discrimination against homeless people. There's an assumption made." She expressed that it's dehumanizing because she is much more than someone living in her car with a service animal. Shelia is a poet, friend, mother, and artist.
As an artist, Shelia views the world through a creative lens. She has continued to pursue her art despite her circumstances. After breaking away from an unhealthy relationship, meeting her basic needs, and finding the space to create at TGP, Shelia said she has started remembering what makes her happy. Shelia loves to write. She shared her poetry titled "the hallway." When housed people want to do something, they can walk down the hallway to access food, the bathroom, watch a TV show, and simply lounge in the comfort of their homes. For people who are experiencing homelessness, "there is no hallway."
Shelia's story is a powerful reminder of the importance of community. She has found unconditional support at TGP and is using her talents to create beauty in the world. At TGP, we want to provide stabilizing support so our Members can do what is truly important to them. For Shelia, having a safe space to create, connect with others, and meet her basic needs has enhanced her life and overall happiness. We are thankful we can help provide a temporary "hallway" for our Member, Shelia.