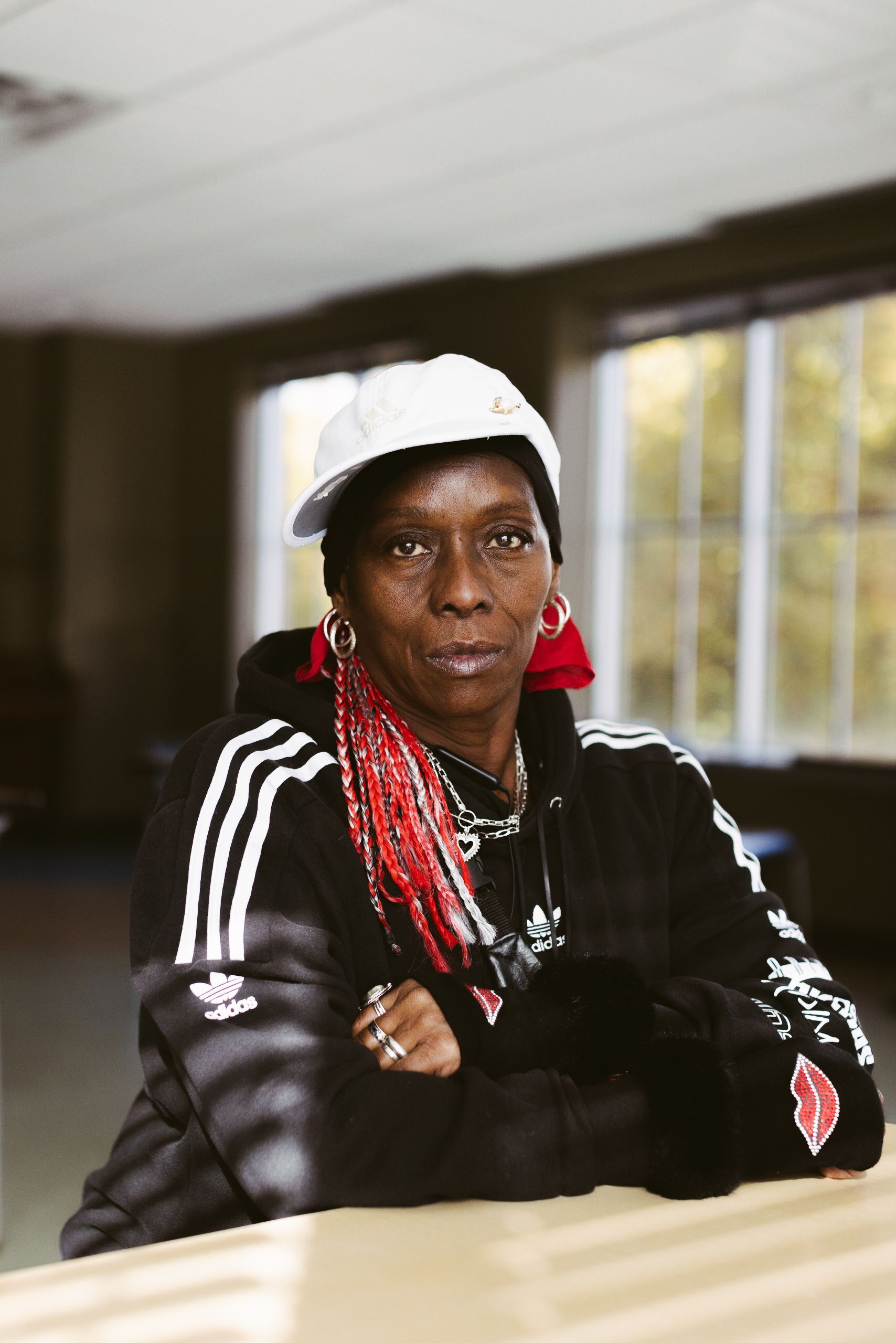 Paula has been an integral part of The Gathering Place (TGP) family for over two decades, growing and evolving alongside the organization. Her story is a moving example of what being in community at TGP looks like. From homelessness to volunteering, Paula and her six kids have received much-needed stabilizing assistance, nutritious meals, and found a sense of belonging in a space that celebrates and uplifts Black individuals. "We became family here," Paula said.
One of the many ways TGP has supported Paula and her children is through our essential services. She utilized our mailing system to receive important documents, a resource that may seem small to some but was invaluable in helping her navigate the complexities of life. The meals at TGP also made a significant impact on Paula's life. Our kitchen and to-go groceries have supplemented her limited food budget, especially since she's been on food stamps. Paula said, "I come here to eat my vegetables." In addition, she has given back by volunteering at TGP while being a Member. Paula shared how fulfilling it was to contribute to a place that has offered her so much.
But TGP is about more than the services and giving back to Paula. It's about the community. She has formed deep connections with other Members, volunteers, and staff at TGP. They have become her people. While Paula was without a home for nine years, and her children had grown up and moved out, TGP was a source of solace and optimism, reassuring her that she was not alone. She spoke passionately about the sense of solidarity and empowerment she has experienced at TGP, where Black individuals can come together, share their experiences, and support each other. Black Americans are disproportionally affected by poverty and homelessness. Because of this, we prioritize creating a safe, inclusive environment centered around choice and equitable solutions. Paula even shared that TGP "saved her life."
In a world that can often feel isolating and overwhelming, the power of a solid support system can make all the difference. It's a community that provides essential services, fosters deep connections, and empowers individuals to overcome the toughest challenges. Paula's story is proof of that.
Paula has been housed for awhile and continues her journey to stability. We asked her to describe The Gathering Place with one word.
She answered, "Family."