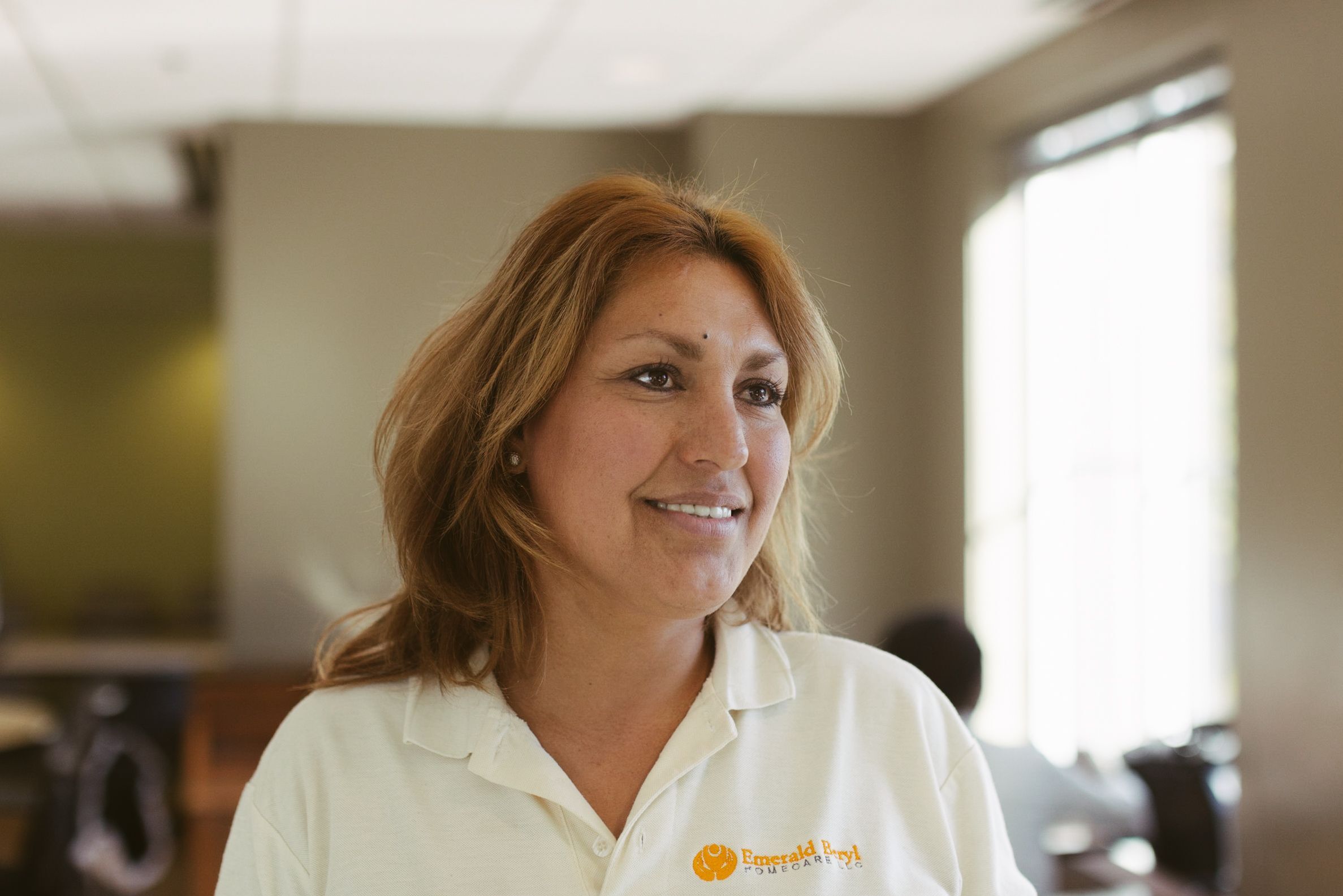 Dear TGP Supporters,
As October comes to an end, we feel it's crucial to spotlight an issue that demands our attention and collective action: Domestic Violence Awareness Month and its impact on our community. Every survivor has a story, and their courage in breaking free from the chains of domestic violence (DV) deserves acknowledgment. This is a silent epidemic. Behind closed doors, many people are trapped in a cycle of fear, manipulation, and abuse. DV doesn't discriminate; it crosses all boundaries, affecting people of all races, cultures, ages, and backgrounds. Shockingly, 1 in 3 women has faced abuse from an intimate partner. In addition, domestic and sexual violence is a leading cause of homelessness, especially for women. This month, we're privileged to share the inspiring story of Daniela, a survivor and valued member of The Gathering Place (TGP), who reclaimed her life.
Meet Daniela, a trans woman who bravely escaped DV and found her way to TGP in 2020 during the pandemic chaos. Initially, her relationship with her partner appeared normal, but abuse gradually crept in due to financial stress. It escalated to a point where her abuser tried to take her life. Fortunately, she survived and found her way to us. "They've helped me a lot here," Daniela shared. Theresa, one of our incredible staff members, was crucial in connecting Daniela with the support she needed, "she was always there for me and found me a place to live."
Daniela has been on a journey of self-discovery and transition, and TGP has been there every step of the way. She joins support groups, including those for domestic violence survivors, where she can freely express herself. We've helped her locate and purchase important documents during her escape from DV. "I come and get my mail here and get jackets when needed. I always come here with excitement. It's like my family," says Daniela. She feels at home at TGP, and it's not just a place for her—it's her refuge.
Addressing domestic violence requires a community-wide effort. As supporters and allies of The Gathering Place, you play a vital role in creating a haven for those affected by this epidemic. Through raising awareness, offering support, and standing up against violence, we can build a community that rejects domestic abuse in all its forms. Daniela's story proves that healing is possible with the right support. "We need people to tell us 'You can do it,' to tell us we're worth it and support us."
Thanks a million for being part of our community and for your ongoing support. Let's break the silence. Together, we can create a Denver where everyone feels safe, respected, and free from the shadow of domestic violence.
With a whole lot of gratitude,
The Gathering Place Team