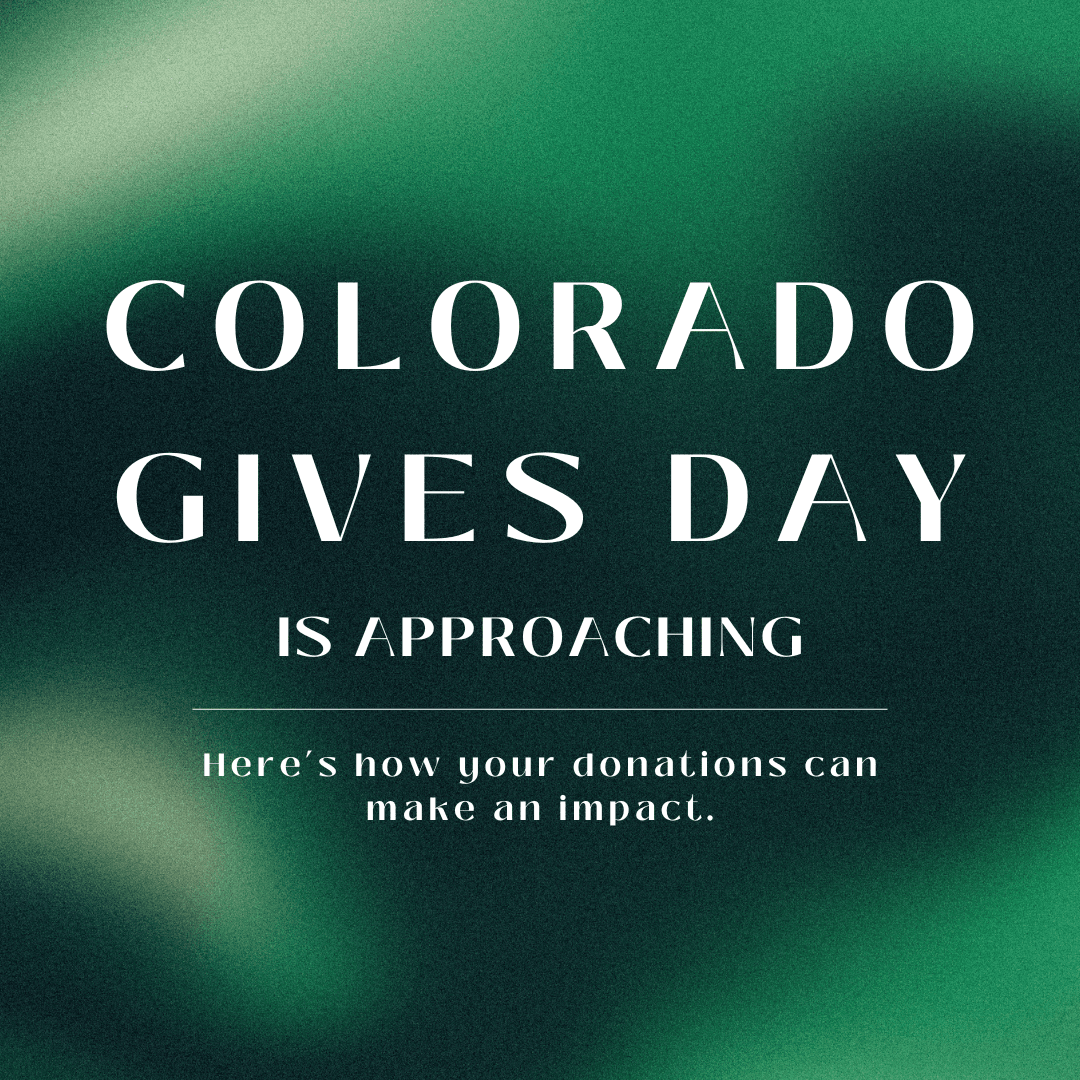 Hey there,
Can you feel the anticipation in the air? Colorado Gives Day is just around the corner, and I bet your inbox is blowing up with emails about it (ours certainly is). Now, you might be wondering, "Why should I support TGP this Colorado Gives Day?" Well, we're glad you asked. This month's blog will unravel the Colorado Gives Day magic and show you the real impact a donation can make on a member's journey.
First off, we'd like to thank you for your generous donations. Whether you contribute on a monthly, yearly, or one-time basis, or if you choose to amplify our mission by spreading the word about our work – we are thankful for every ounce of support. Last year, in 2022, our community raised $199,484. As we approach Colorado Gives Day 2023, our shared goal is to surpass that remarkable figure. We need donors like you to make it happen. If all our donors increased their donations by $20 this year, we'd raise an additional $12,000 to go directly towards supporting members.
Every contribution, big or small, plays a crucial role in advancing our mission and making a positive difference in our members' lives. We know this, and you probably know this, but does everyone within your social circle share this awareness? Here are some data and talking points to share with your friends next time you catch up. These numbers will make you think and demonstrate the real impact of community giving.
Thanks to your invaluable support, a remarkable $199,484 was raised during Colorado Gives Day last year, profoundly impacting The Gathering Place and the lives touched through our work. Let's break down how the funds could be distributed:
68,316 Meals Provided: Your donations translated into nourishment for those facing food insecurity, ensuring that over 68,000 meals were served.
5,217 Visits to Case Management: Your contributions facilitated over 5,000 visits to our Case Management services, offering crucial assistance to members navigating complex challenges.
4,926 Visits to Wellness: Through your generosity, nearly 5,000 visits to our wellness programs were made possible, promoting the overall well-being of our members.
 33 Members' Journeys to Stability: Your support directly impacted 33 individuals, guiding them toward stability and empowering them to build a brighter future.
Your impact goes beyond just numbers; it's about making a real difference in people's lives. Ignite meaningful change by contributing to The Gathering Place today through December 5th. Share this powerful call to action with your friends, colleagues, and diverse community groups—encouraging all who champion the cause of supporting our unhoused neighbors. Your unwavering commitment has brought us this far, and we deeply appreciate your dedication to making a difference. You play a pivotal role in our ongoing fight to cultivate a world that is not only more equitable but also more compassionate.
Together, we stand at the forefront of progress, shaping a future where everyone has the opportunity to thrive. 
In community,
The Gathering Place Team