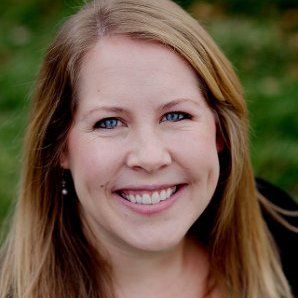 FOR IMMEDIATE RELEASE
Contact: Deb Radman
917-841-9228
Deborah.radman@rad-comm.net
The Gathering Place Appoints Densmore to Head Art Restart
TGP's Social Enterprise Features Original Art and Greeting Cards
DENVER, June 20 – The Gathering Place (TGP) has named Teresa Densmore as Director of its social enterprise, Art Restart. Art Restart provides customizable greeting cards with unique art created by members of TGP who are experiencing homelessness and poverty.
Densmore has worked for over a decade in the nonprofit sector and knows firsthand the challenges that nonprofit organizations face. Having recognized how business concepts can be brought to bear on these challenges, she invested in an MBA, concentrating in Nonprofit Strategy and Operations. "I am eager to use my skills to continue building The Gathering Place's social enterprise program," says Densmore. "I'm passionate about working with our artists and supporting them as they use this opportunity to make a positive impact on their lives."
According to many experts, most social enterprises and even small business start-ups struggle to reach immediate profitable growth. Art Restart was profitable from the start, increasing net profit by 61 percent by the end of its second year of operation. Even more important, says TGP President, Leslie Foster, "Participating artists not only earn income, but they also are learning how to produce commercially viable artwork.
"The social enterprise business model is helping us generate revenue and is demonstrating that non-profits can build a sustainable future," she continued. "At a time when accountability is severely-challenged, Art Restart proves that we can positively impact the lives of those we serve, help fund TGP's mission, and be true partners with our sponsors and donors. But that's not all," Foster says. "We are also providing the public a simple way, through the use of socially responsible greeting cards and direct mail, to engage and support the homeless. "
About The Gathering Place
TGP created Art Restart as a social enterprise to provide its members with opportunities to earn money and to build earned revenues. For 30 years, TGP has offered essential resources and personal growth programs to women, children, and transgender individuals during the day.