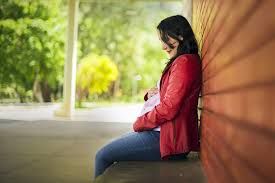 To commemorate Women's History Month, we will be examining articles that allow us to reflect on the past, present, and future of women. We encourage you to read our summaries as well as the articles themselves and share this with your friends. If you want to learn more about the history of Women's History Month, start here. If you have feedback or suggestions for future articles, contact Kate Mazzotta, Communications Manager, at kate@tgpdenver.org.
Shalon Irving was an epidemiologist at the Center for Disease Control and Prevention in Atlanta, where she studied how trauma impacted adult health outcomes. She was, according to NPR, part of their "elite ranks." Her Twitter bio read, "I see inequity wherever it exists, call it by name, and work to eliminate it."
And yet her status, economic situation, and education couldn't save her from one of the greatest inequities facing women of color: a rising childbirth mortality rate in the United States.
Women today are 50% more likely to die from childbirth complications than their mother's generation, and black women are 3 to 4 times more likely than white women. The United States is the only developed nation to experience such high childbirth mortality rates.
Now, two years after Shalon Irving's death, two scientists are on a mission to make childbirth safer.
Read Shalon Irving's story from NPR here.
Read about how two women are making childbirth safer here.
We're choosing to celebrate Women's History Month and International Women's Day because, in addition to raising awareness around women's issues, The Gathering Place helps women every day. We are metropolitan Denver's only daytime shelter for women, children, and transgender individuals experiencing poverty and homelessness. While we refer to those we serve as members, all of our programs and services are free, and they always will be.
Celebrate Women's History Month by supporting the women we serve! Give now. And be sure to share this article with your friends so they can join the celebration.